Monthly Summary – April 2017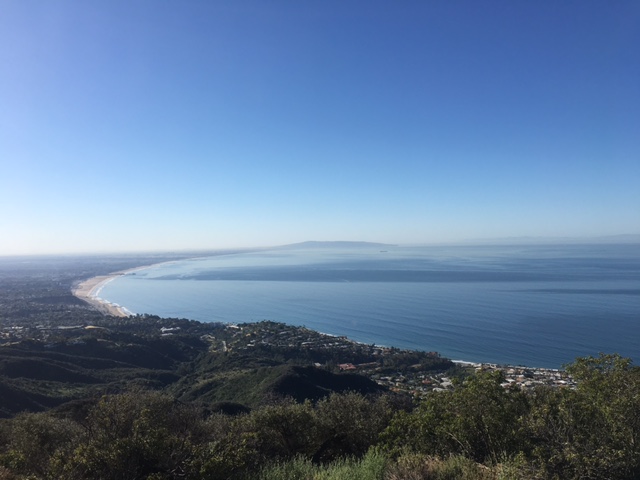 I ran a fair amount in April and the miles came – and added up – relatively easily. I'm in a pretty solid routine of running Tuesday and Thursday in the Santa Monicas (usually, Los Liones to Parker Mesa – the photo above is the view from Parker Mesa; spectacular morning view two mornings a week), Friday somewhere around home (often with Ankur) and on Sunday, I do a longer run somewhere in the mountains. Ideally I'd like to get a 5th run in each week, but most weeks it's been pretty tough to make the time. On the other hand, I feel like 4 runs is enough, especially since I'm still getting 40+ miles in with those 4 runs.
April got off to a good start with a run up Mt. Wilson, the first time I'd been there in about six months. As I was getting ready at the trailhead, Evan Hone drove up, so we ran up and down the mountain together. It was great to have company and to catch up with him.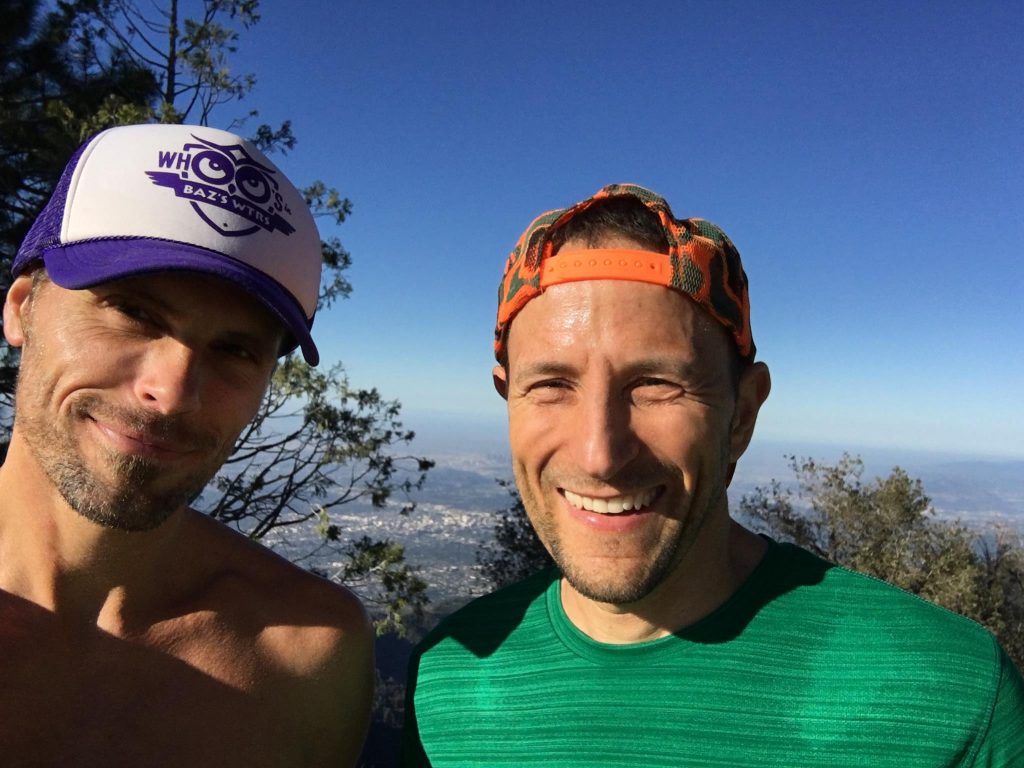 I also ran 20+ miles twice in April; I hadn't run that far in months.  Both of those long runs were also around Los Liones/Trippet Ranch/Eagle Rock. Mid-month, I ran with Gavin and Cheyne and 20 miles felt pretty comfortable. Today, I ran 23 miles solo and after a good, strong start, I suffered to the end. To be fair, I did push too hard at the beginning and then the heat and not having enough calories really started to get to me (side note: using "to be fair" there doesn't really make sense – those are all rookie errors that I shouldn't be making!).
With all that in mind, I've pretty much decided to run the Whoo's in El Moro 50k on May 13. I've run Molly's race before – both the 50k and 25k – and it's a fun way to spend the morning. I've mostly committed to doing one of the races that day, but haven't totally committed to the 50k. My concern is that I feel a bit undertrained for a 50k. Even though I made it through the 20+ milers relatively unscathed and I have plenty of runs in the 12-15 mile range, I haven't done as many long runs as I'd usually do and I haven't done any real back-to-backs, both of which I would consider integral for 50k race training. I could probably race the 25k harder and more confidently, but I can easily go out an do a 16 mile run on my own. So, I think I'll plan to suffer through a 50k (or at least suffer through the last 8-10 miles of it) and maybe I'll be happily surprised.
The Boston Marathon was a couple weeks ago and it was fun to see these photos that Chandra and Assaf took at the Tailwind booth: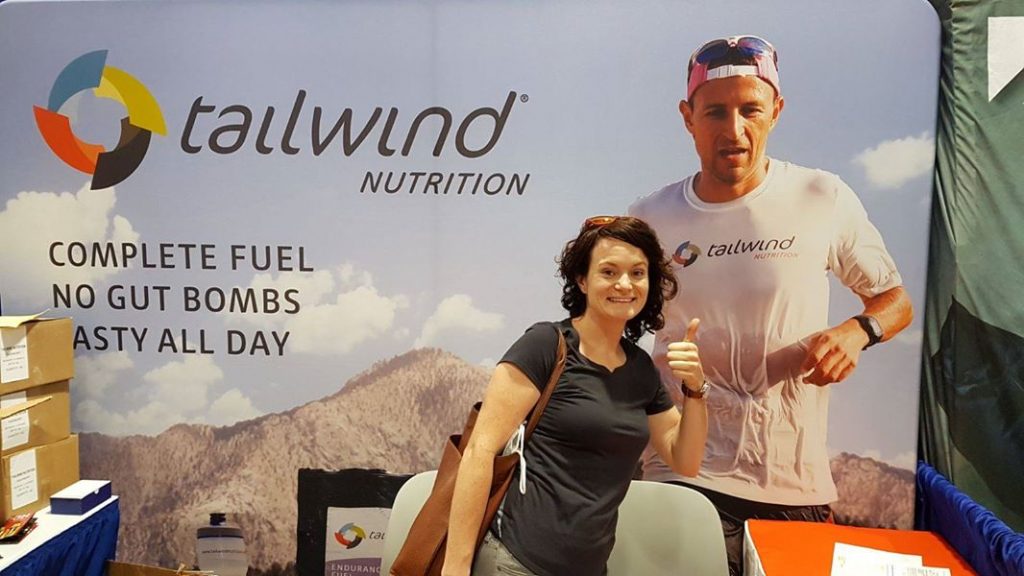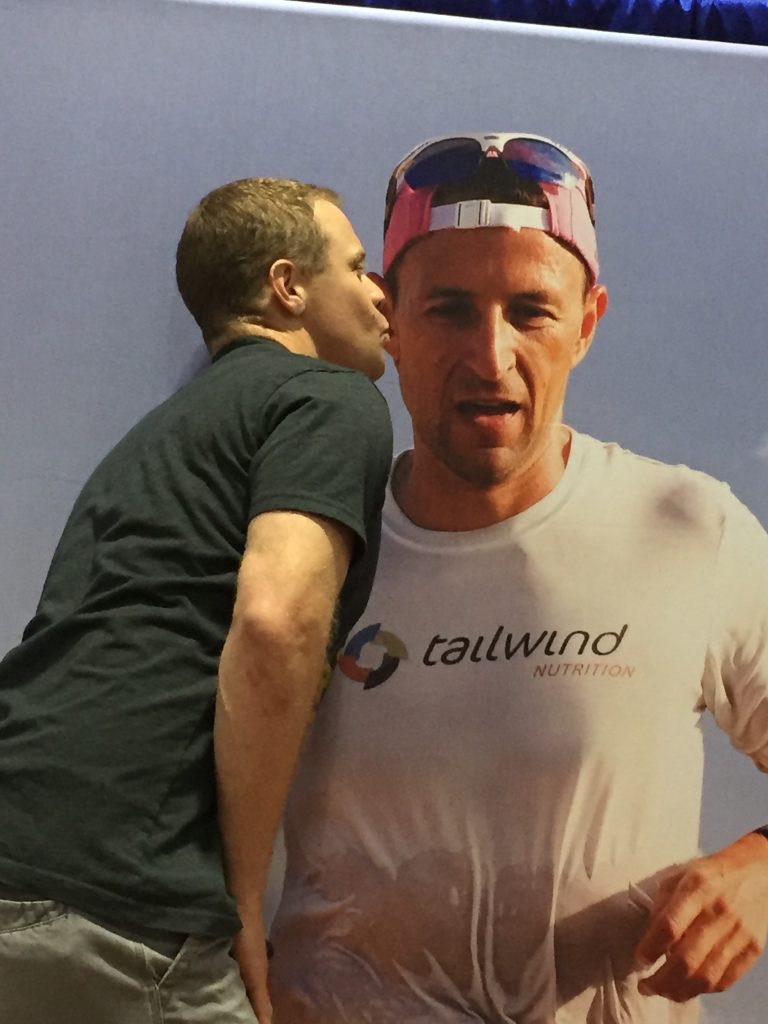 (And speaking of Whoo's in El Moro, that photo of me from the Tailwind booth was from the WIEM 50k back in 2014)
I'm currently reading The Fireman, by Joe Hill. Really, I'm just slogging through it. Even though I've considered just putting it down a few times, I actually mostly like it. But I don't love it and I feel like I'm fighting to read just a little bit most nights before bed. Life has been busy – like usual – but if I really loved the book I would find more time for it. I'm about 2/3 of the way through it now so I'll finish it for sure, but I'm itching to read something really great instead. (As a side note, Elizabeth and I finally discovered "Game of Thrones" – holy crap, we love it – and we're watching at least one episode most nights, so that's also eating into my reading time a bunch.) Follow me on Goodreads!
Here's April by the numbers:
Swim: 4,071 meters
Cycling (outdoors): 0 miles (I should just stop tracking this, but still remain hopeful that I'll ride again someday…)
Run: 202.2 miles
Total Run Elevation Gain: 29,607 feet
Strength Training/Yoga sessions: 3
Approximate monthly total training time: 31.5 hours
Weight: low 160s