Monthly Summary – August 2016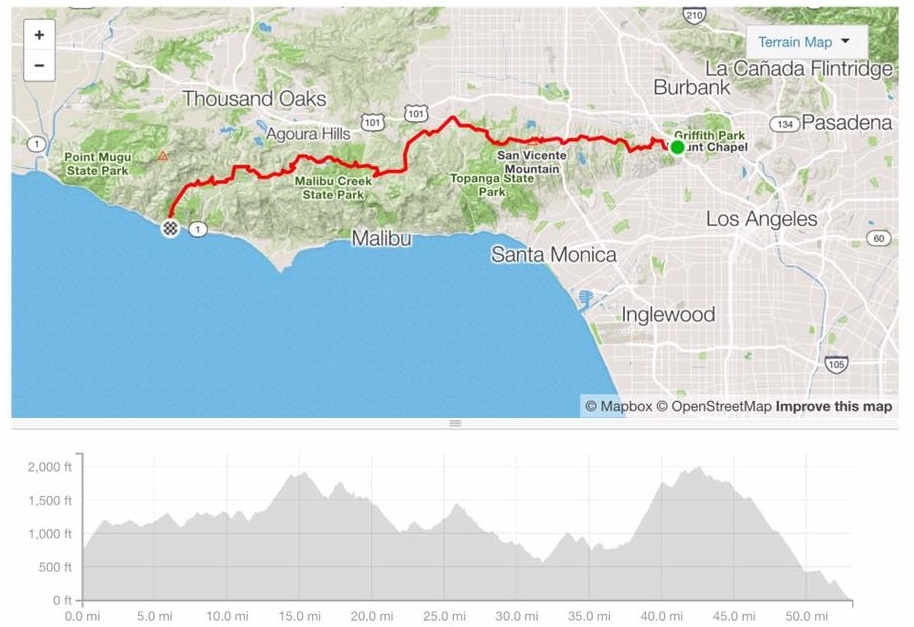 In August, for the first time in what feels like forever, I went for a run really worth writing about. I just posted a recap of my Mulholland 85k. It was fun and really hard.
Other than that, August was my usual training, plus my first run at Los Liones since Chase was born (with Chamoun), a fun, fast run in Central Park during a 24 hour trip to NYC for work (that loop is a fun place to run), a little swimming and some strength training. For strength training, I starting doing this 7 minute workout that I've read about online. Johnson & Johnson has an app that guides you through the standard 7 minute workout, but also has some custom options with different and more challenging exercises. It's not going to make me super strong or add a ton to my fitness, but it's interesting and is a nice addition to my training for now.
Chase will be 7 months old in a couple days. This kid is rad. He's a happy little guy and it's amazing to watch him figure things out and discover the world. It's also wild to see just how much he changes almost every day. Just in the last month, he's learned to sit, crawl (sort of), eat "real" food, drink out of a straw, play with a ball and other stuff for sure. We're doing swim lessons every weekend and he loves going on the swing.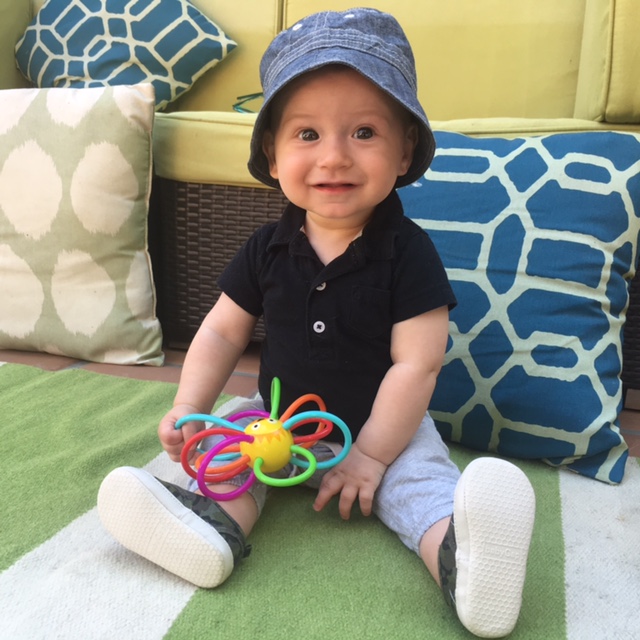 I read two books in August. My Grandmother Asked Me to Tell You She's Sorry is a really sweet, fun, funny, endearing story by Swedish author Frederik Backman. It was a very different story from what I expected and I really loved the characters. I also read Saga, Volume 6. I don't read many graphic novels, but I'm hooked on this one. Also, the movie version of The Light Between Oceans comes out on Friday. We haven't seen a movie since before Chase was born, but this is one I'd like to get out to see. The trailer looks great, I hope the movie lives up to the book. Connect with me on Goodreads!
My goal at some point earlier in the year was to run 100 miles every month. This month I ran 210, which was my biggest month in 2 years. I'm not sleeping very much, but the running is going well! 🙂
Here's August by the numbers:
Swim: 4,845 meters
Cycling (outdoors): 0 miles (I should just stop tracking this, but still remain hopeful that I'll ride again someday…)
Run: 210.6 miles
Total Run Elevation Gain: 27,894 feet
Strength Training/Yoga: 4 sessions
Approximate monthly total training time: 38 hours
Weight: Probably a few pounds lighter than normal, since I'm still recovering weight from Sunday's run