Monthly Summary – January 2017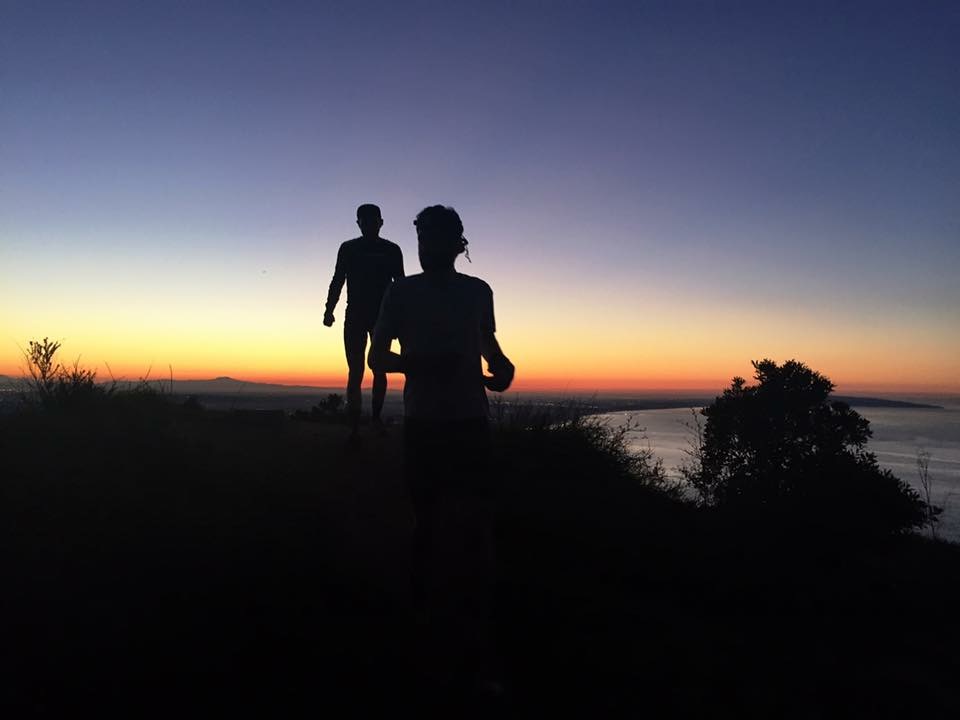 The running ennui that I began feeling in December was even stronger in January. I still got out and ran 18 times, which is more frequent than every other day, and I never skipped a planned run, but more often than not getting out the door felt like a chore. Of course, once I was running, it felt great, but struggling to want to run is something new for me. I'm not sure what's going on. I'm guessing it's a combination of stress, fatigue, a bit of burnout, being busy with life, anxiety over all of the changes going on in my life and the cold mornings. The nice thing is that once I'm running, I usually leave all of that behind, whether I'm running by myself or out with friends. And I saw a ton of spectacular sunrises, like the one in the photo above from Los Liones (pc Andy Pearson).
Maybe I need a little break? I've thought about it, but as I've mentioned over and over again on this blog, I really love running and I miss it when I don't. Wha, wha. Also, running gets me to wake up and gets the blood flowing and helps me to manage everything that comes at me during the rest of the day. I could try to start getting back to the pool?
Chase continues to grow and turn from baby into little boy. No matter how bored I get with running, there's no time for that whatsoever with him! My favorite photo of the month and one of my favorites ever is this one from an "art crawl" activity we did with him and a bunch of his friends at the Zimmer Children's Museum. The kids are dressed in just diapers and crawl around a paper-covered room with plates of water/food based paints and toys. It was awesome.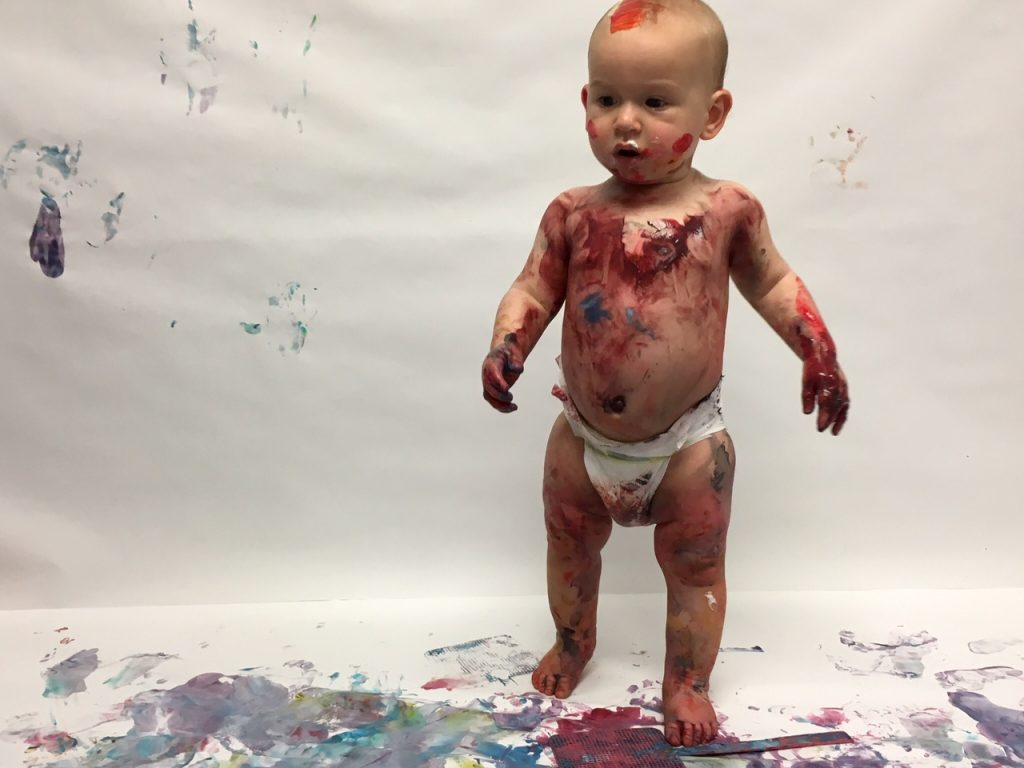 I barely read at all in January. I felt busy and tired but in reality, I just didn't make the time. I'm not blaming myself because it has been a hectic month and I spent more time than usual reading news articles (including a great article from the New York Times Magazine about Joe Biden), but I also know that my reading time is valuable and energizing for me. I finished A Man Called Ove, by Fredrik Backman, and I loved it. It's a sweet, funny, touching story. I'm in the middle of The Subtle Art of Not Giving a F*ck, by Mark Manson. I like the book and the ideas make sense to me, but I've been having a hard time focusing and event when I do read, it's usually just a few pages at a time. I think there's more in the book than I'm really getting out of it right now. I'll finish it and might actually read it again sometime soon. Follow me on Goodreads!
Here's January by the numbers:
Swim: 0 meters (ugh)
Cycling (outdoors): 0 miles (I should just stop tracking this, but still remain hopeful that I'll ride again someday…)
Run: 171.5 miles
Total Run Elevation Gain: 24,104 feet
Strength Training/Yoga: 2 (ugh, again)
Approximate monthly total training time: 26 hours
Weight: high 150s?