Monthly Summary – July 2016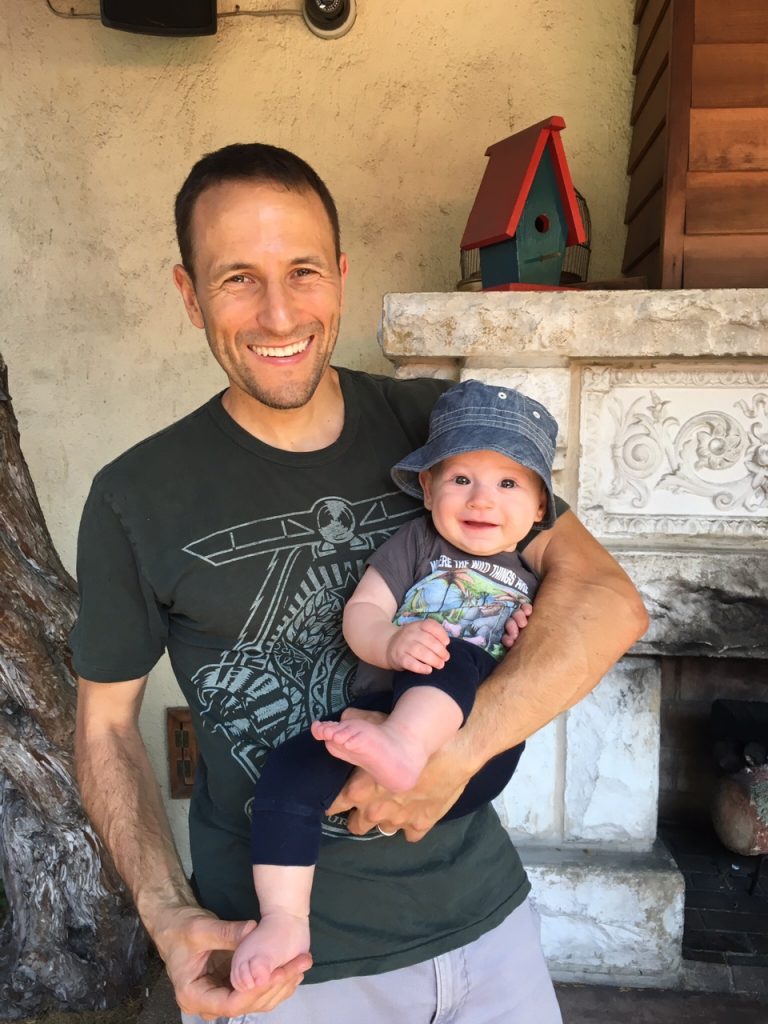 Another month where my only post is this monthly summary. (At least I'm still writing the monthly summary though, I guess.) Training and life these days are mostly about routine and that routine doesn't involve much to write about. So, I don't write.
Still though, 191 miles and 27,000 feet of elevation gain made July my biggest month of running in two years. I actually didn't intentionally run that much; it just sort of happened. My goal is still to run four days per week and somewhere around 35-45 miles per week. I did that in July and managed to get in a few solid long runs, which put me over 190 for the month. I was going to say that I doubt I'll run that much in August, but between pacing Jobie for 23 miles at AC100 next weekend (Chilao to Chantry) and another long run planned for a bit later in the month, it could be another big-for-me month.
I got to the pool about once a week for a short 30 minute unstructured swim. Sometimes I wonder if it's even "worth it" but I enjoy being in the water and it doesn't get in the way of anything else in my life, so I may as well do it when I can. I'm certainly not going to get fit by swimming 5,600 meters a month!
I thought I'd mix up my at-home body-weight strength training in July, but instead, I just continued doing the same thing that I've been doing for a few months – pushups, bicycles (or other ab work), planks and body-weight leg stuff. They're all good exercises and I enjoy doing them, but I'm bored so I really need to switch things up and find some other exercises to do at home. They can't require much equipment or space or time commitment. Maybe something like this 7-Minute Workout?
Chase will be 6 months in a few days. We still like him most of the time. 🙂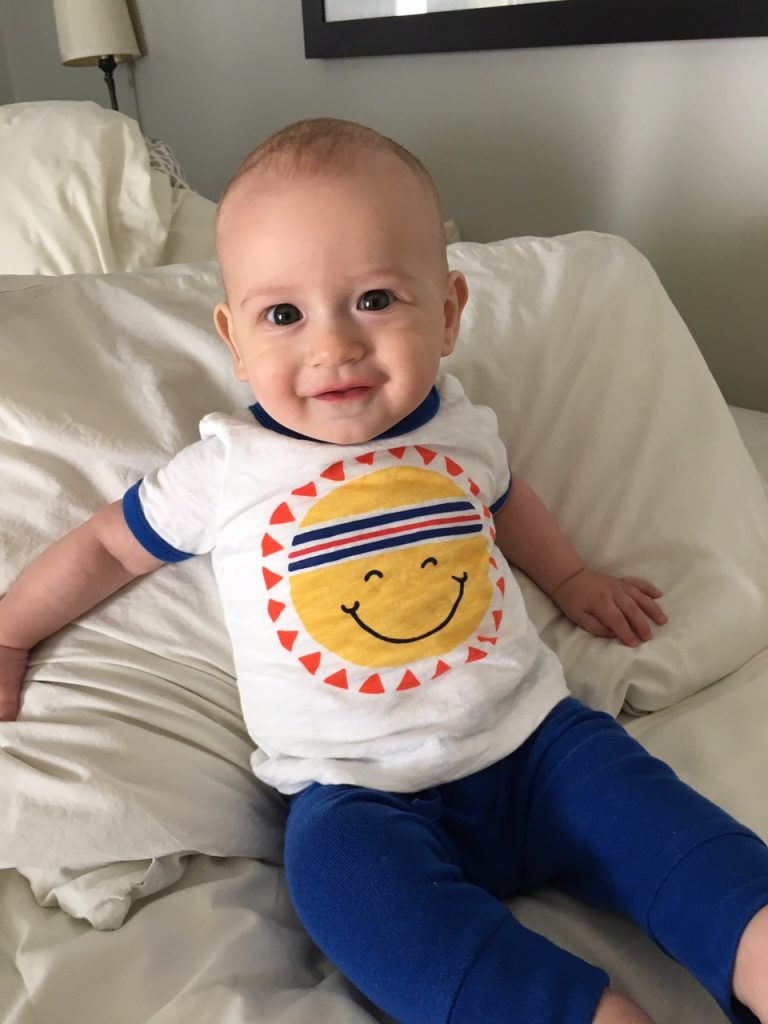 He's awesome and I pretty much love him more every day. His new "skills" in July are eating off a spoon (mostly just oatmeal so far) and getting up on all fours (but not crawling, yet.)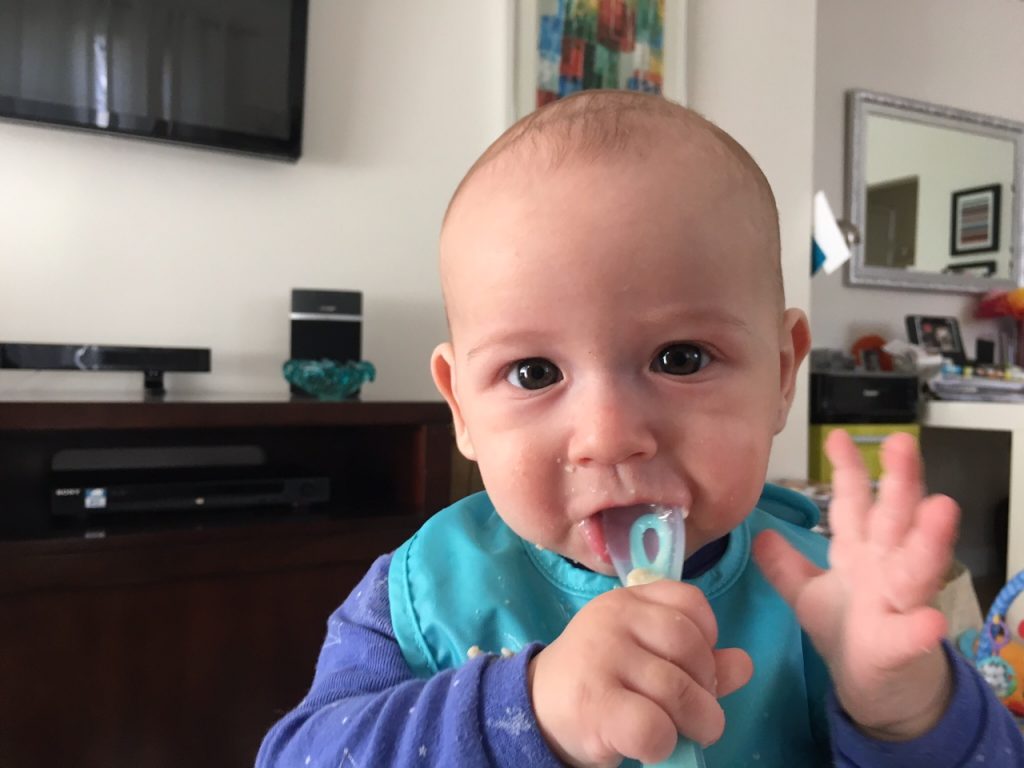 In July, I finished two fantastic books. early in the month I finished The Light Between Oceans, by M.L. Stedman and then I read Before the Fall, by Noah Hawley. Both books are fantastic. The Light Between Oceans is a tough, emotional story and I spent a lot of book wondering how in the world it could end without utter destruction for all of the characters. I'm not going to say how it works out or whether everyone is actually destroyed, but I will say that I thought the ending was just about perfect. Before the Fall is a perfect summer read, but much smarter and better written than a lot of the other crap usually considered beach reads. Connect with me on Goodreads!
Here's July by the numbers:
Swim: 5,668 meters
Cycling (outdoors): 0 miles (I should just stop tracking this, but still remain hopeful that I'll ride again someday…)
Run: 191.3 miles
Total Run Elevation Gain: 27,723 feet
Strength Training/Yoga: 5 sessions
Approximate monthly total training time: 34:20 hours
Weight: No idea, I'm eating more crap than I'd like but also running a fair amount, so probably 155-ish