Monthly Summary – March 2017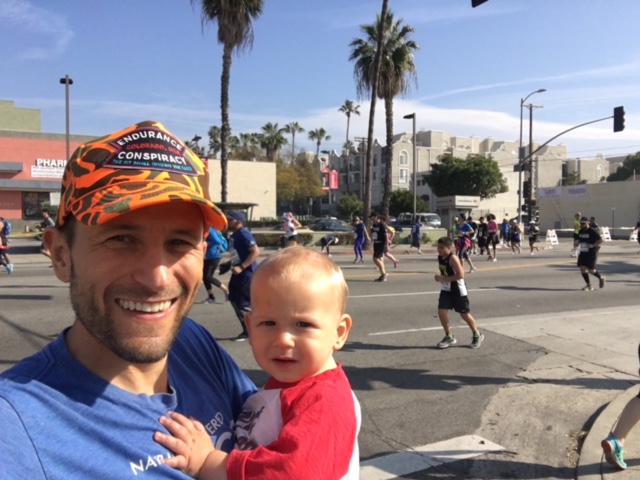 March was one of those months that just came and went.
I ran a fair amount and very consistently. Some of the sunrises were better than others (and some were truly amazing), but there were no great adventures or new, special routes. I continued to run 4 or 5 times a week and never took two days off in a row.  Most of my runs were between 8-10 miles; a few recovery-type runs were shorter and a few longer runs were in the 12-13 mile range. I ran a few times on the West Side Highway during a week in NYC for work and got to run twice with Jobie, who was out here for work. I ran on the Backbone in Malibu with Billy and Adam (photo below; pc Billy), the first time I'd been on those trails in years. And, I ran Los Liones with Chamoun six times. Don't get me wrong, it was a great month of running, but there's just not much to get fired up about when I think back on it.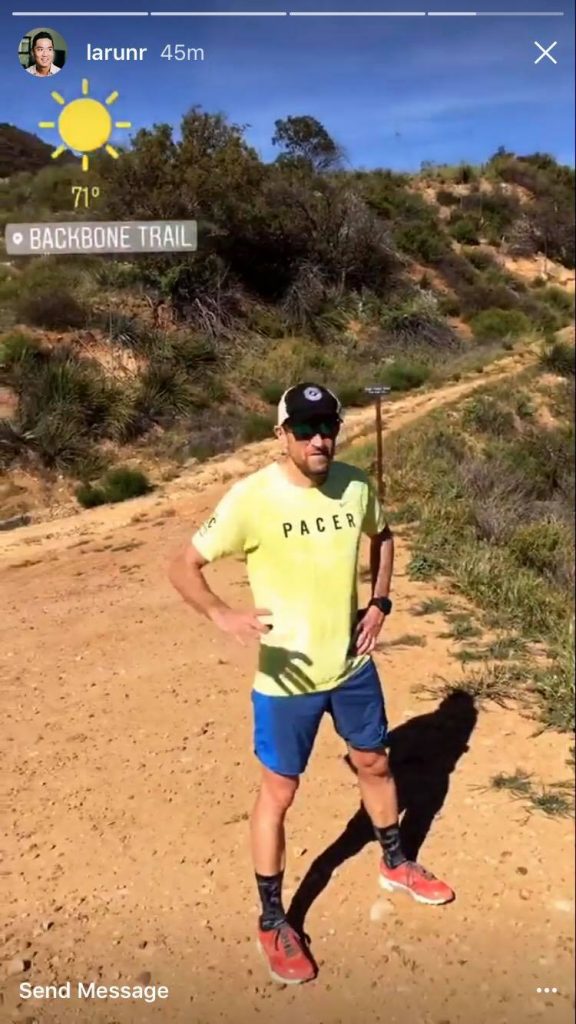 I took Chase out to cheer at the LA Marathon (photo above). He definitely didn't get it, but he was excited about the helicopters flying overhead.
Last month, I mentioned that I might look into finding a race to do during the summer. I didn't make any progress on that thought. It's still a possibility, but I'm still not really feeling that fired up about it.
I've been getting to the pool about once a week. I feel pretty good in the pool, but get bored so damn easily. I look back to a couple years ago when I was swimming 10-12,000 meters per week and can't remember how I managed to stay engaged for that long in the pool.  The fact that I was going to the pool with a workout and goals in mind helped a lot I'm sure. And I probably don't remember the boredom that I must have faced in late 2014 when I was ramping up my swim volume. Swimming once a week won't get me over the boredom, but it's good cross-training and I enjoy being in the water.
I finished Time and Again, by Jack Finney, earlier this month. It was just OK. I liked the idea of it but found the book a bit boring. The story got a little better towards the end, but it didn't finish strong enough to be particularly memorable. I also read Dark Matter, by Blake Crouch. It's a combination of thriller and sci-fi, at times, heavy on the science. There's a ton going on and a ton to think about in between the action. The story isn't about time travel, but it's not that far off and it has some of the elements of The Time Traveler's Wife and Replay that I really loved and was hoping would be a part of Time and Again. (I don't want to say any more than that and risk revealing spoilers.) Follow me on Goodreads!
Beep! Beep! Off to April.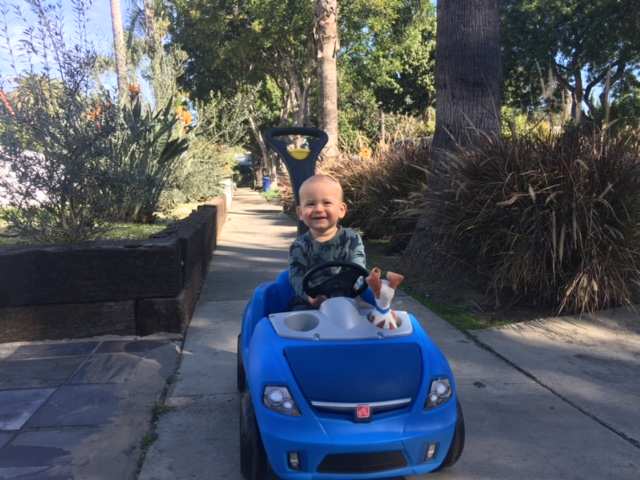 Here's March by the numbers:
Swim: 4,497 meters
Cycling (outdoors): 0 miles (I should just stop tracking this, but still remain hopeful that I'll ride again someday…)
Run: 185.4 miles
Total Run Elevation Gain: 26,705 feet
Strength Training/Yoga: 2
Approximate monthly total training time: 29.75 hours
Weight: high 150s?