Monthly Summary – May 2017 (and WIEM 50k Race Report)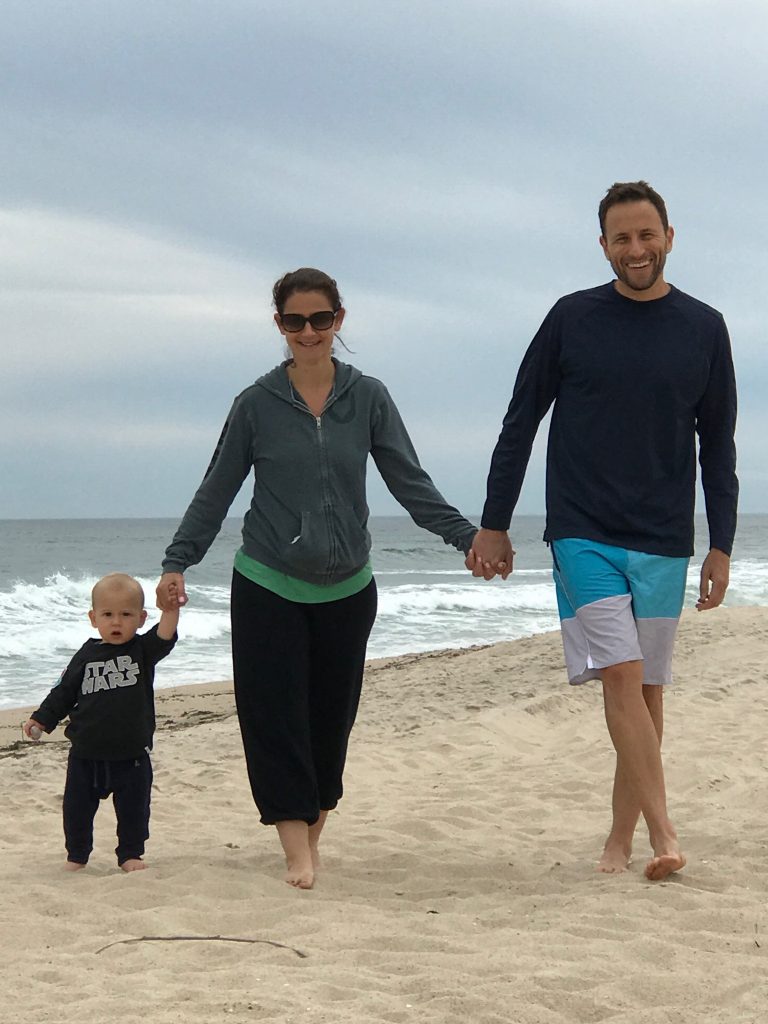 May was a crazy month. It felt like non-stop insanity both at home and at work. I traveled a ton, especially in the second half of the month, during which time I slept at home three nights and took six cross-country flights, going back and forth to NY three times over the course of 15 days. Despite all that, I managed to get in a decent amount of running, but my 168 miles was a relatively low monthly total this year.
The highlights of the month were: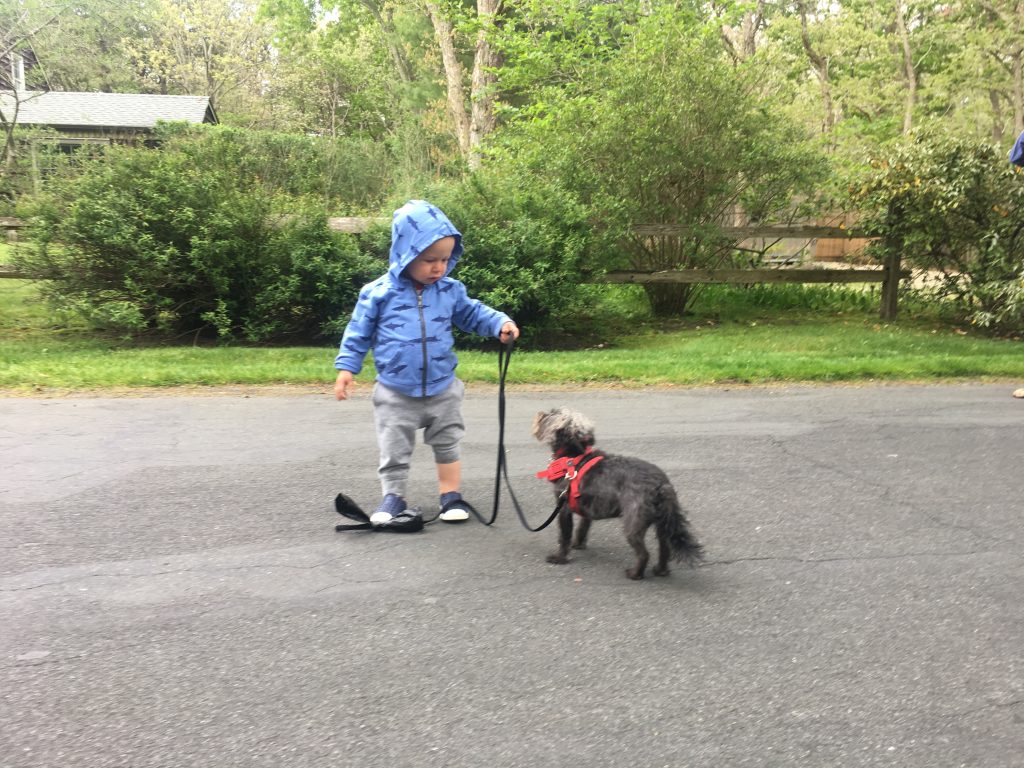 Spending a fun long weekend with Elizabeth, Chase and my in-laws in Wainscott

. After having to work through the first half of a planned vacation (and make a last-minute trip home to LA to help manage a work crisis), the last 4 days of the trip were great. We played with Chase and Julian a ton – at the beach, in the pool, in the yard, in the living room that became a giant play area and at the local at the Children's Museum. I made it out for a couple nice, long runs around the Hamptons, including one in driving rain and strong winds. We took long walks around the neighborhood. I took a nap with Chase. And I ate way too much. (Then we had to travel home. That 12 hour day of driving, waiting, flying, waiting, driving sucked, but is pretty much already forgotten.)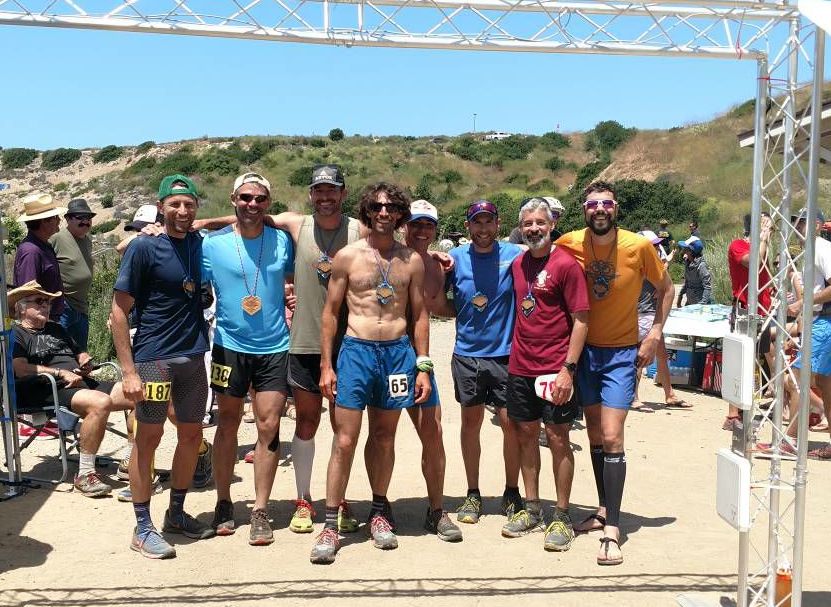 Racing my first ultra in nearly three years

. I ended up doing the Whoo's In El Moro 50k on May 13. Funny thing is that last month I wrote "My concern is that I feel a bit undertrained for a 50k… So, I think I'll plan to suffer through a 50k (or at least suffer through the last 8-10 miles of it) and maybe I'll be happily surprised." As it turned out, I suffered through more like 15 miles of it and wasn't particularly happy. I'm not going to bother with a full race report. I finished in 7th place and my time was something like 4:54:XX (it's strange, but neither official results nor photos have been posted yet). My race can be broken down into five sections:

First 6-7 miles: Feeling great. The group at the front went out really slow, so I ended up being in the lead and running with Jesse Haynes. I probably shouldn't ever be running with Jesse. But I was feeling good, so I stuck with him for a while. In retrospect…
Next 9 miles: After I let Jesse go (or, really, after he dropped me), I continued running pretty well and feeling OK. I slowed down a bit and no longer felt as spry as I did during the first part of the race. I also started getting worried about the back half of the race, but I was still in second place.
Miles 16-25: Ugh. These miles sucked. My legs started getting heavy and the little twinges of cramps in my calves became full blown intermittent seizures in my calves and hamstrings. I pressed on, but walked a lot more than I ever anticipated and got passed by 3 runners. I never really considered dropping, but I did spend a lot of time wondering how I would make it to the finish.
Miles 26-28: These were better. My cramps were somewhat abated. I was able to run longer stretches at a time and I knew the end was coming close. The race ends with a 2 mile descent that should be fast and easy. Maybe I could stay in 5th?
Miles 29-31: The downhill to the finish was a whole bunch of suffering. The cramps came back with a vengeance and I got passed 2 more times with about a mile to go. I limped into the finish, just happy to be done.
Going into the race, I wondered if it would fire me up to do more racing or re-affirm my feeling that I don't really need to race to enjoy running. It was definitely the latter. I liked seeing a bunch of people in the ultra community that I haven't seen in a long time, but other than that I didn't find any huge joy or sense of accomplishment in racing. Instead of racing, I'll stick to finding little made-up adventures on my own. Thanks to Molly and all of her staff and volunteers for putting on a great race, as usual.
NYC running

. I ran both mornings that I spent in the City. The first day I met up with Nils and we ran up the West Side Highway and through the Park. The next morning, despite not getting much sleep and feeling pretty crappy, I dragged myself out for a hot, sweaty loop around the Park. I will always love running in the City, but as I get more and more used to running in the mountains and slightly-less-busy streets of LA, I miss it less and less. I also don't miss the days when it's 80 degrees at 7am, like it was during my second run.  
Overnight trip to San Francisco

. Elizabeth and I went up to San Francisco for a night in early May to see Hamilton with Aaron, Kristen and Kristen's parents. It was our first night away from Chase. The show was great and we had a blast with the group. 
I finished The Fireman earlier this month. The last 150 pages or so (except the predictable and boring ending) were better than the middle part of the book, but in general, I was just relieved it was over. I didn't care much about the characters and the middle 350-ish pages of the book were too slow. Or too long. Or both. Based on the ending, I'm sure there will be a sequel and I can't imagine I'll read it. I'm currently reading Remember Me Like This, by Bret Anthony Johnston. I started it off strong, reading regularly, but haven't read more than a few pages over the last week. I like it much better than The Fireman so far. Follow me on Goodreads!
Here's May by the numbers:
Swim: 5,446 meters
Cycling (outdoors): 0 miles (I should just stop tracking this, but still remain hopeful that I'll ride again someday…)
Run: 168.4 miles
Total Run Elevation Gain: 17,806 feet
Strength Training/Yoga sessions: 1
Approximate monthly total training time: 26 hours
Weight: low 160s