Monthly Summary – September 2016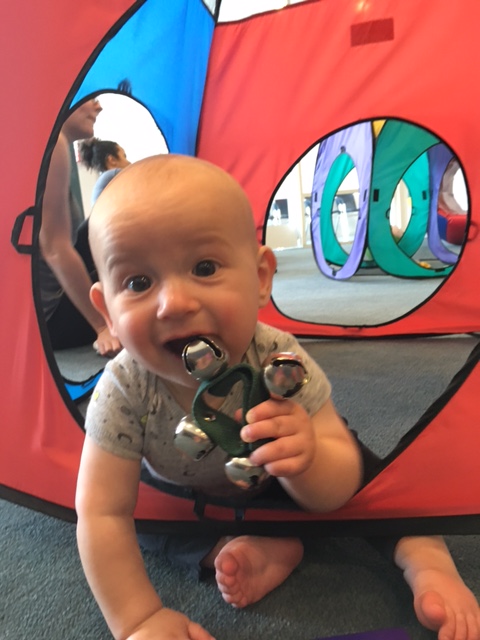 (Baldy playing at the gym)
After my Mulholland 85k at the end of August, I struggled a bit to start running again. My legs were heavy for a week, but thankfully, I didn't have any aches or pains and physically, I recovered really quickly (probably because of all the walking I did toward the end). On the other hand, I was tired and not that psyched to get up early and go for a run. It took me about two weeks after the run to start really feeling like running again. But then I got back into it and continued working toward my year-end goal. A couple months ago, I looked at where I was at for the year and decided that it would be possible to run 2,000 miles and climb 250,000 feet this year. Those are both still a bit of a stretch and I'll need to be consistent through the end of the year, but I do consistency pretty well, so I think I can do it.
I gave some thought to running a fall trail marathon, but the two I was considering didn't work out schedule-wise. I may continue to try to find something, but I'm still enjoying just "training" and don't feel a need to get out and race. There are a couple other adventures I'm tossing around too. If I don't do a race, I'll do something fun on my own.
Time marches on and Chase will be 8 months old in a couple days. He's crawling, pulling himself up to standing, eating real food, drinking from a straw and his newest "trick" that makes Elizabeth and I roar, clapping. He gets so happy when he claps, probably in large part because he sees how much Elizabeth and I enjoy it.
I read one book in September and it took me nearly the entire month. A Little Life, by Hanya Yanagihara, came highly recommended by a bunch of people I trust but always came with a disclaimer that it is heavy and emotional and tough to read. All of that is true. It's a wonderful story about friendship and love and sorrow and pain. It's the best book I've read this year and probably in a few years. In October, I'll be looking for something a little lighter. Connect with me on Goodreads!
Here's September by the numbers:
Swim: 6,216 meters
Cycling (outdoors): 0 miles (I should just stop tracking this, but still remain hopeful that I'll ride again someday…)
Run: 162.2 miles
Total Run Elevation Gain: 21,803 feet
Strength Training/Yoga: 2 sessions (yes, just 2)
Approximate monthly total training time: 26.75 hours
Weight: eh, mid-150s?