Overdue Update – Monthly Summary- June and July 2017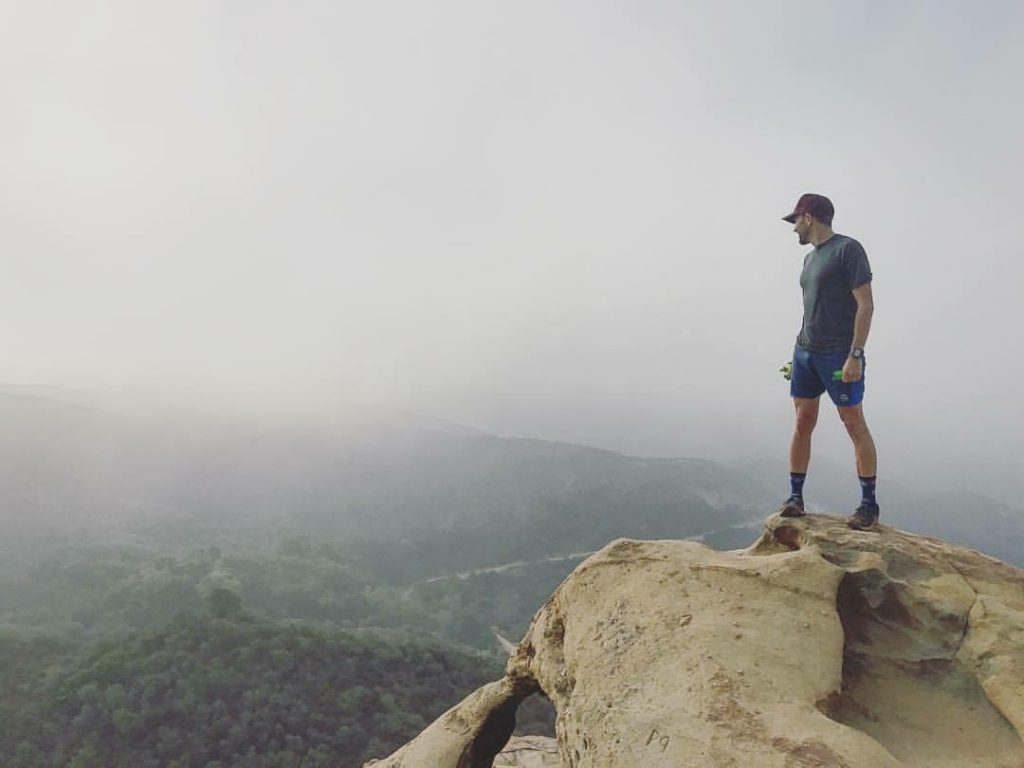 In the nearly ten years that I've been writing this blog, I've written at least once every month. Or I had written at least once per month, until June. And then I missed July too. [Insert lame excuses, like travel, being busy at work, running around trying to keep up with Chase, etc. here.]
In truth though, June and July were both busy months and in both months, work and life chaos seemed to collide at the end of the month and I just didn't make the time to write. But everything's been great. Work is going really well; Chase is 18 months and seems to grow and change – physically, developmentally and emotionally – every single day; and my running has been consistent and generally fulfilling.
Work travel in June and July took me to NYC, Seattle and Nashville and I managed to get in some good running in each city. Each morning while I was in NYC, I did my standard West Side Highway running (alternating heading north and south), which I enjoy, but frankly isn't anything that special. In Seattle and Nashville though I had a chance to do some pretty cool exploring. In Seattle, I ran from my downtown hotel north (?) along the waterfront. The weather was perfect, and it was nice to check out the views of the bay and the massive cruise ships and freighters, but after a couple miles the waterfront was pretty boring.   So instead of doing an out-and-back, I blindly turned "inland" and just figured I'd find my way back to the hotel. Those roads up in the Queen Anne neighborhood were much nicer and more interesting to run through than the waterfront, but there wasn't a direct shot up and over the hill. I didn't have my phone with me for directions or a map so, despite knowing the general direction I needed to head and the fact that I could see the water from time to time, I hit some dead ends and turns I wasn't sure about. So I ran this way and that, up stairs and around some parks. It was great sightseeing, but I was a bit worried that it would take me longer than planned to get back and I'd be late for my meeting. In the end, I found my way and even had time for a quick shower.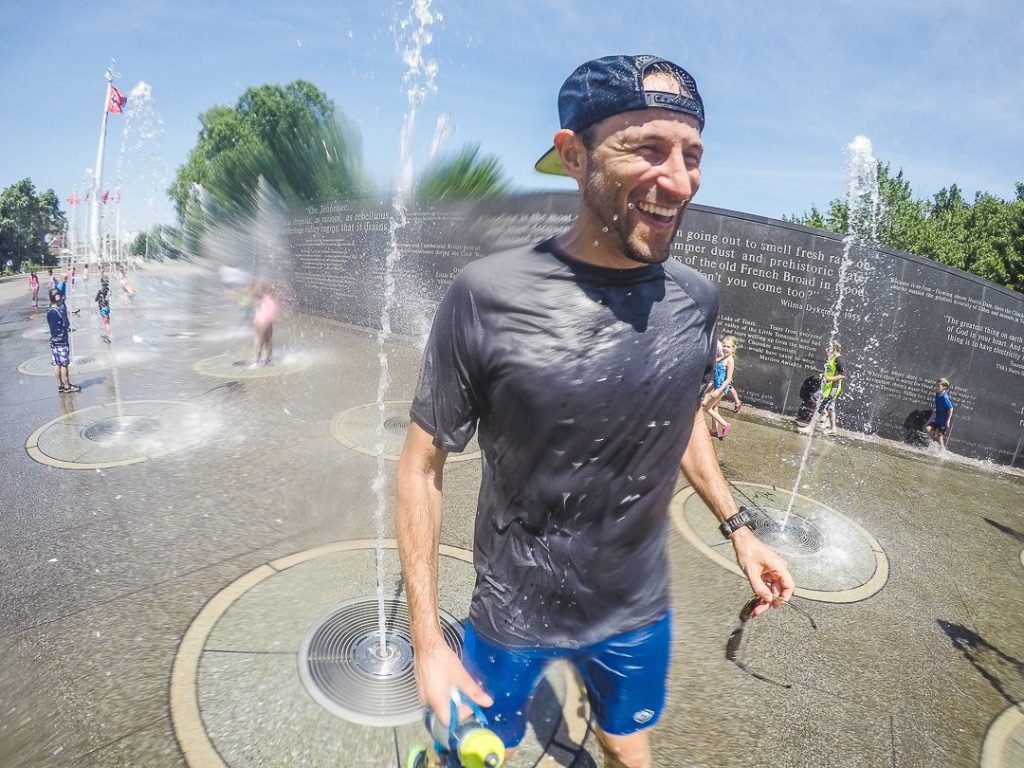 While my run in Seattle was nice, my run in Nashville was great. I met up in the morning with Jobie and Rafal and they took me on a fun 11 mile tour of the sights around the city. We started at Nissan Stadium (Tennessee Titans), ran through downtown, Music Row, Vanderbilt's beautiful campus, past the Parthenon, by the Capitol (through the fountains, which were a godsend on that hot day), through the Triple-AAA Nashville Sounds' stadium and back to Nissan Stadium. (Both photos courtesy of Jobie Williams.)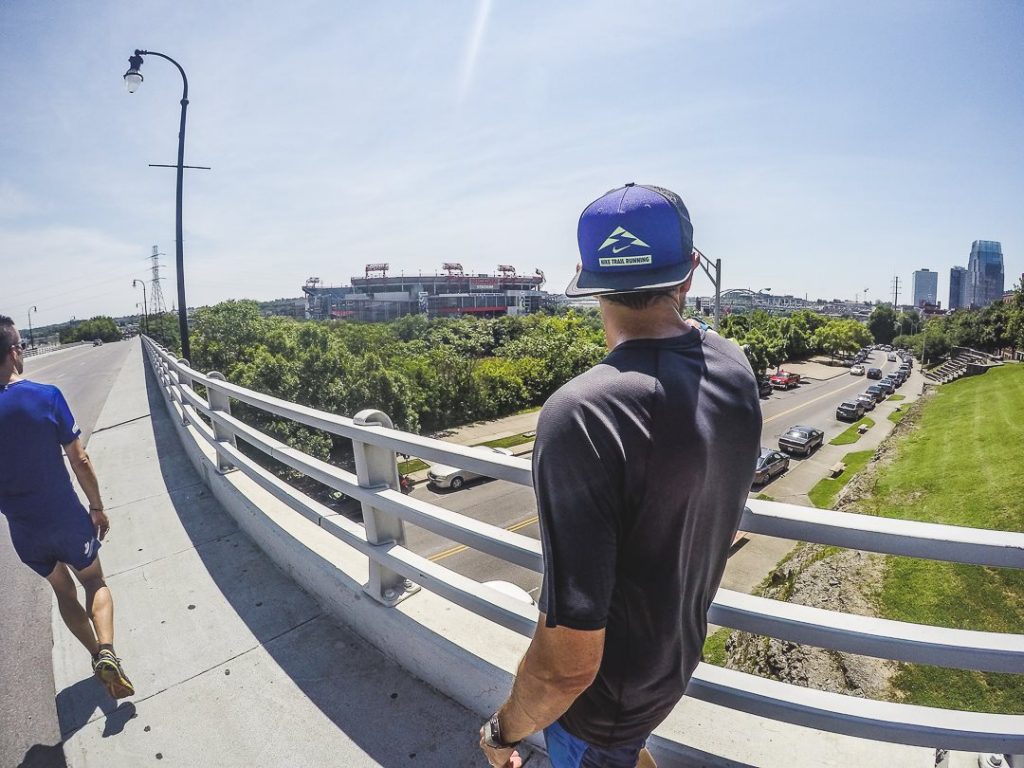 I really liked Nashville and the sights plus the company made for a fantastic run!
In addition to the running I did while I was traveling, I got in a bunch of good running in all around LA, including mornings on Mt. Lowe, Mt. Baldy and Mt. Wilson, and a long run (and solid bonk) around the Santa Monica's with Colin (photo from Colin at the top of this post). I'm still getting to the west side once or twice a week in the morning and then doing my usual Hollywood Hills or Griffith Park runs from home.
One thing that didn't happen this summer was a rekindling of my desire to sign up for a race. Going into Whoo's in El Moro in May, I sorta thought that I might do the race and then get fired up to race more. WIEM was fun, but that definitely didn't happen. And then, I sorta followed along while the big summer races were going on in June and July – San Diego 100, Western States, Badwater, Hard Rock, AC100 – but didn't feel the FOMO I thought I might. I get a little envious of spending the time in the mountains, but don't particularly miss racing. I feel pretty indifferent about racing and couldn't get myself to sign up for anything for the fall. On the other hand, I do have some adventure-run things in mind.
Chase: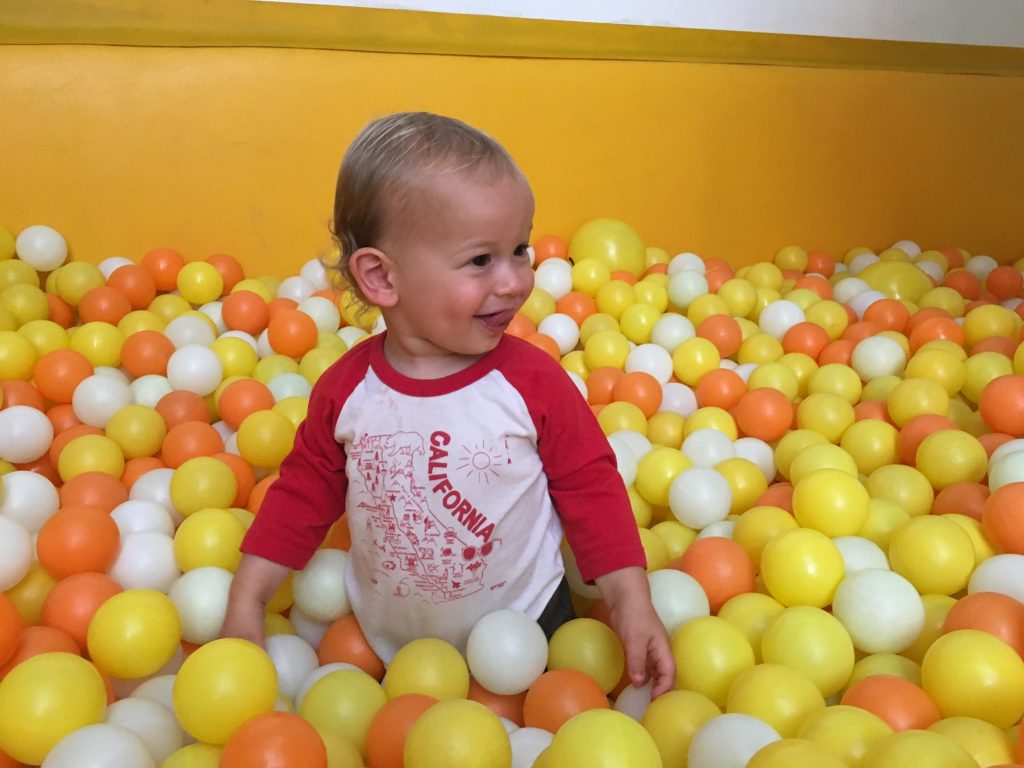 I've barely read at all over the last few months. It's pretty awful actually. In May and June, I read Remember Me Like This by Bret Anthony Johnston. It started strong and I loved the very ending of it, but the middle dragged a bit. I'd still recommend it. After I finished that one, I didn't pick up a new book for a while. There was nothing I could think of that I was really itching to read, so I read a bunch of longreads in magazines and online and some nights just didn't read anything at all. A few weeks ago, I started reading The Force, by Don Winslow, but in the last 3+ weeks, I've only read about 120 pages. Not because I don't like it, which I do so far, but I just haven't been spending the time to read. A lot of nights, I get into bed and read three pages and then have to go back and read those same three the next night. That's not a very good way to get through a book…
Here's June by the numbers:
Swim: 2,011 meters
Cycling (outdoors): 0 miles (I should just stop tracking this, but still remain hopeful that I'll ride again someday…)
Run: 173.9 miles
Total Run Elevation Gain: 24,858 feet
Strength Training/Yoga: 3
Approximate monthly total training time: 29 hours
Weight: whatever
And July:
Swim: 1,200 meters
Cycling (outdoors): 0 miles
Run: 189.9 miles
Total Run Elevation Gain: 30,337 feet
Strength Training/Yoga: 3
Approximate monthly total training time: 31.25 hours
Weight: who knows – probably low 160's