Calabasas Classic 5k Race Report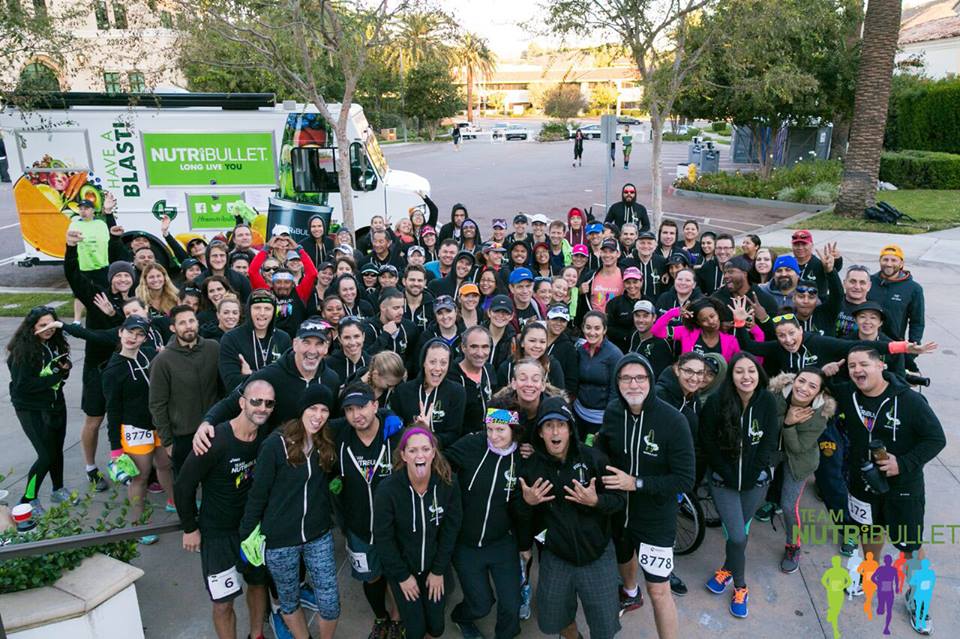 5k. Really.
I haven't raced anything like that in probably a decade. And, frankly, I don't even know how to race a 5k. Something like "start hard and just hope to hang on"?
The Calabasas Classic was the first race for Team NutriBullet this year. We're eight weeks into the program and it was time to get the team to a race. For a fair number of the team members, this was their first time racing any distance whatsoever. For many others, this was the first time racing as part of a team. We had over 100 runners in the race and since it's not that big a race to start with, our black, blue and salmon (supposedly that was supposed to be orange) jerseys really stood out.
We had a lot of good performances (including a lot of age group podium finishes) and I think everyone had fun. Our teammate, Alvin, who is in a wheelchair and is just getting back into racing since he injured himself in September 2014, inspired us all by pushing himself to his limits and finishing the hilly course. After finishing their races, a lot of the team went back out to walk with him until he crossed the finish line. His finish and the way the team rallied around him to make sure it happened, was one of the most inspiring things I've ever seen.
My race went fine. I finished in 20:25, which was fast enough for 15th out of about 400. I'm happy with how it went and how it felt. I haven't tried to run that fast (6:30's) in a long long time and I was surprised that I actually felt ok doing it. I haven't done any speed work or fast running in at least a year and all these easy miles I'm doing just trying to get back into basic shape aren't much good for running a hard 5k. Anyway, I went out at 6:30 pace and was able to hold on to that pace until a decent grade (by road running standards anyway) half-mile long hill at about mile 2.25. I worked to stay relatively strong up the hill and then had a nice extra kick for the final downhill quarter mile.
I think that if I'd had a little more faith in myself I could have run the second mile a fair bit faster, but I was terrified of blowing up. Silly to think like that in a 5k, I know. And of course, if I'd actually trained for speed, I know I could have been a fair amount faster. The team has a 10k coming up in 4 weeks. My goal will be to do some speedwork between now and then. But whenever my goal involves speedwork, I'm pretty damn good at finding excuses. 🙂