Coaching Team NutriBullet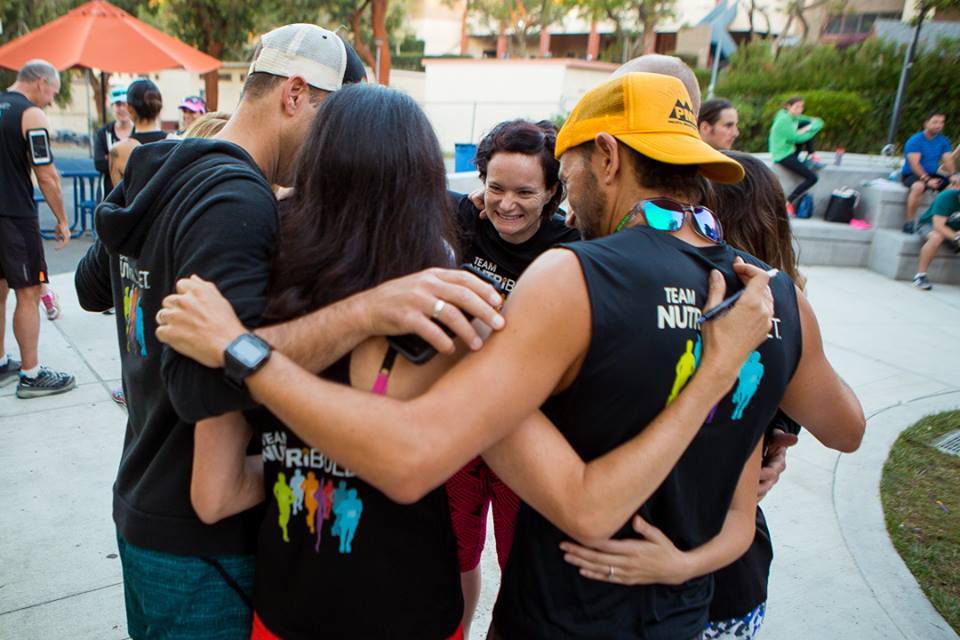 (pre-practice coach/mentor huddle)
When my good friend, running mentor, past race pacer and race pacee, Jimmy Dean Freeman, signed up to coach Team NutriBullet for the LA Marathon again this year, he and I started talking about whether there was a way I could help out with the coaching and team administration. I'm really psyched he was able to bring me on as an assistant coach.
Team NutriBullet is a group of nearly 140 LA athletes training together for the 2016 LA Marathon. NutriBullet sponsors the team (duh) and provides coaching, nutritional advice, team kits and a NutriBullet Sport to all members of the team.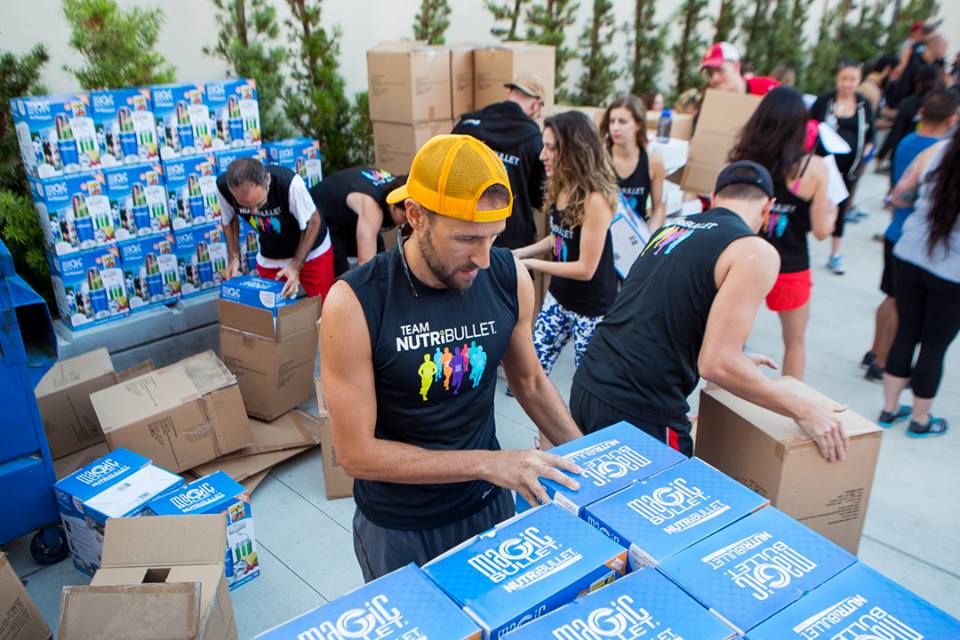 (getting the NutriBullet Sports ready for distribution to the team)
All team members get together once each weekend for a coached group run and there are a bunch of other group training sessions throughout the week that team members can attend, including a strength workout, a speedwork session, and about a dozen organized (but generally informal) group runs scattered all across Los Angeles. Team Members will ultimately run the LA Marathon on February 14, 2016, but along the way, we'll all do a 5K, 10K and half marathon together.
Our first practice was last Saturday and it was a blast (pun 100% intended, ugh). The run was short and easy, but we spent most of practice introducing the two coaches, five assistant coaches, 16(?) mentors and team nutritionist to the rest of the team. The team members come from all kinds of athletic backgrounds and have a wide variety of goals. There are people with a lot of endurance sports experience and some who have never even run a 5k. And everything in between.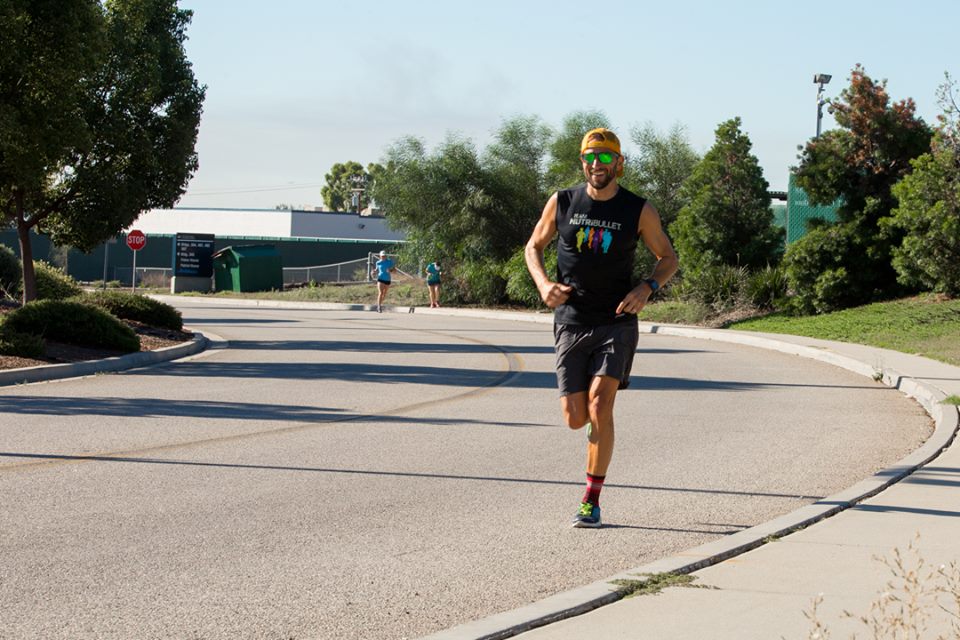 I'm really excited to be part of the team. It's perfect timing for me – as I slowly, slowly get back into running (running 3-4.5 miles about every other day right now), I'll work on getting myself into something close to marathon shape alongside the runners on the team. And it's just plain going to be fun to help coach the runners and definitely learn a thing or two myself along the way.