LA Marathon 2016 and Team NutriBullet Wrap-Up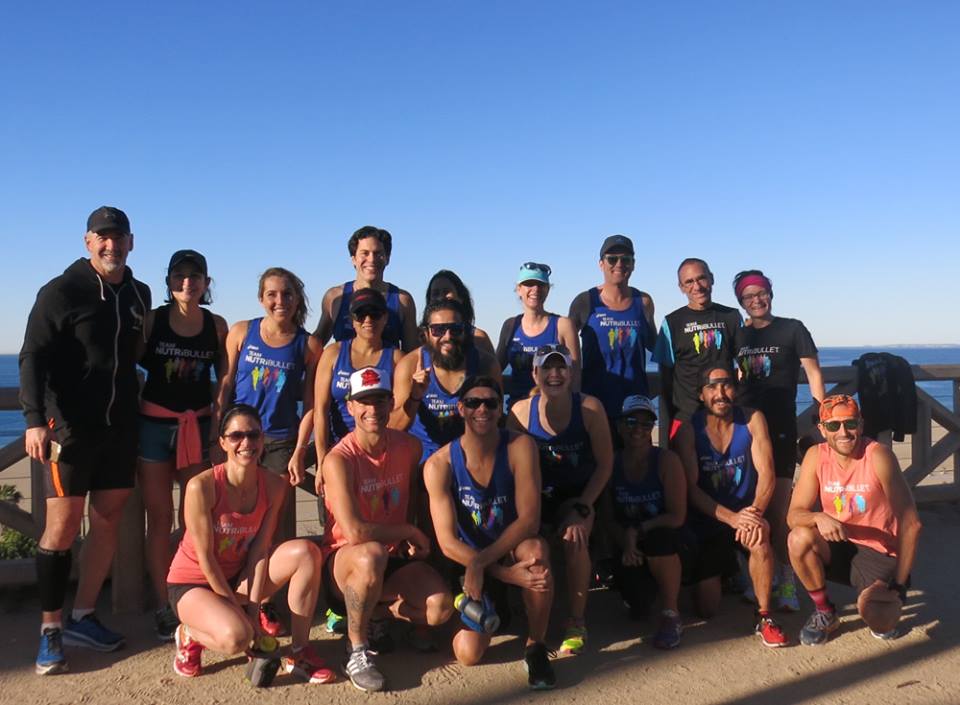 (Team NutriBullet 2016 Coaches and Mentors at our final practice of the season; pc: Ijaz Azfal)
The LA Marathon has come and gone (almost two weeks already, but it's been just a bit busy around here) and crossing the finish line was bittersweet because while it meant that so many of our dedicated team members had accomplished their goal of finishing the LA Marathon, it also meant that my Team NutriBullet coaching duties were coming to an end.
After 21 weeks of training, Team NutriBullet had something like 120 runners show up for the special Valentine's Day edition of the LA Marathon. I don't have the numbers, but based on the people I had the privilege of running with during the race, some very high percentage of those starters finished the race. We had one runner (Kevin Chan) cross the finish line a couple minutes faster than 3 hours and everyone else was scattered until the last runner crossed in over 7 hours. It was awesome to see so many team members out there pushing themselves – whether it was for a their first marathon or a PR or pushing through illness or injury. And every one of them put on a smile for me (some clearly had to force that smile more than others!).
My duties on race day were to be out on the course as a friendly supportive face for our runners. Our house is a few blocks from mile 12 on the course and instead of going to the starting line at Dodger Stadium, I left our house at about 7:15 and ran up to the course. From there, I ran backwards along the course, waiting to run into the first familiar face. Running backwards on an empty race course, headed toward the leaders is always a blast. The attention from the spectators is fun and running on closed roads through the middle of LA is pretty much the best way to run roads! Somewhere around mile 9 on the course, I ran into Kevin Chan (who was running with Chamoun and Marshall). I ran a little bit with them and from there on out, I would run a little with a team member (or a few other friends) and then either stop and wait for the next person or double-back until I ran into someone.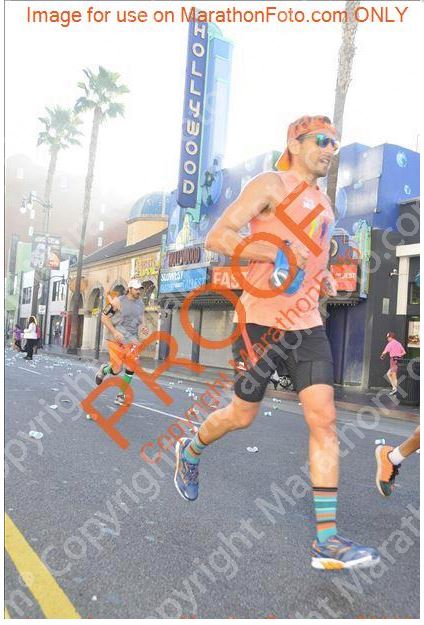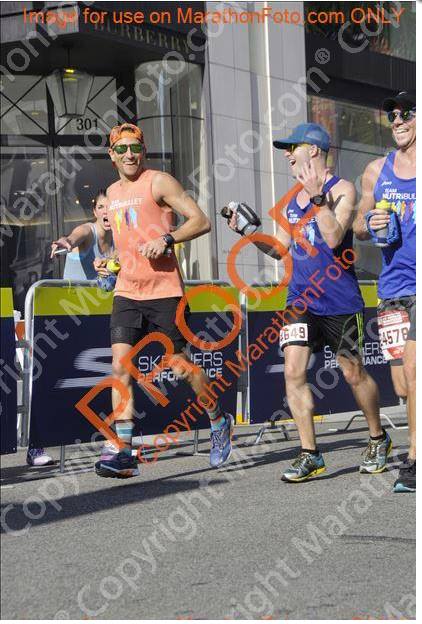 (Official photos, smiling all the way)
Over the course of the next few hours, I made my west on the course through West Hollywood, Beverly Hills and Century City running with lots and lots of different people until I got into Brentwood (mile 22 ish).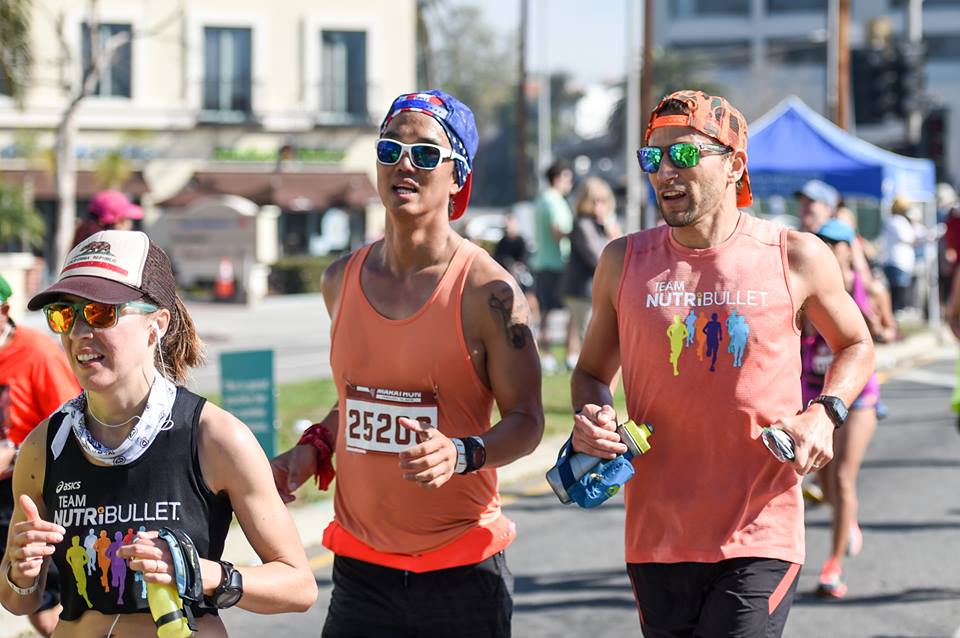 (Running through Brentwood with THE LARunr. Special appearance by Pauline Morand; pc: Ivan Buzik) 
Once I crossed 26th Street on San Vicente in Santa Monica, I spent a few more hours doing quarter-to-half-mile out-and-backs with any Team NutriBullet runner I saw. And I saw a lot of them. By this time – 4+ hours into the race – pretty much everyone was suffering to some degree and my goal was just to provide a little levity and encouragement. And a small kick in the ass to get to the finish line. I stayed out there shuttling people down San Vicente until about 12:30 (6:30 into the race), when I finally decided it was time for me to get off the course and home to Elizabeth and Chase!
Coaching Team NutriBullet this year was such an honor and wonderful opportunity. It was awesome to meet and train with athletes of all ages, from all kinds of backgrounds, from all over LA, with all different interests in running but all with the same goal of making some change in their lives and then finishing the LA Marathon. It was a joy to watch so many of them become runners in the first place and to watch all of them become better runners. I hope that my presence at practices was of some help or encouragement to the team. I like to think it was. 🙂
Despite getting by on barely any sleep leading up to the marathon, running 10.5 miles home from dropping my car in Santa Monica the night before the race and running 27 miles over 5+ hours on raceday, I recovered pretty well. I took a few days off after the race but have been running regularly since then. Running with a newborn in the house is a totally different experience and I just feel lucky to be able to get a run in whenever I can, but I'm sure I'll have more to say about that in my February monthly summary.