Whoo's in El Moro 50k – Race Report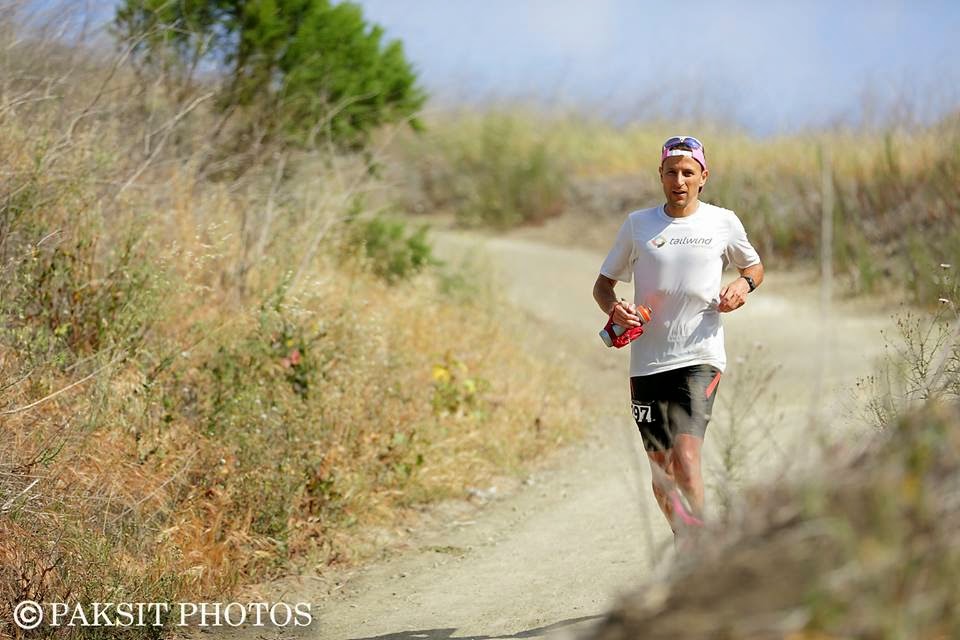 (photo: Ulysses Chan)
The Whoo's in El Moro 50k (WIEM) was over a week ago and I really have no excuse for taking this long to post a race review, especially since this one will be easy. Frankly, this race report is mostly just a way for me to post a few great pictures from the race.
I had no intention of doing WIEM until the week before the race when I realized that:
Some friends were doing the race
Other friends (Billy, Ethan and Sally) were going to be there volunteering or cheering
Molly, the race director, is a friend and it would be fun to support her
The race didn't involve any logistics, other than an early wake-up and a 70ish minute drive
I was going to run 20-25 miles on trails that day anyway
I was suffering from some pretty intense race envy and wanted to get that out of my system
So, early Saturday morning, I picked Billy and Ethan up in Manhattan Beach and we drove down to Crystal Cove State Park in Laguna Beach. We got there around 5:45, enough time to use the bathroom, check in for the race, change, put some
Trail Toes cream
on my feet and do a really quick warm-up jog with Vargo.
The weather was nice and mild at the start, but it was supposed to warm up a bit and the course is pretty much all exposed so I was preparing for it to get hot.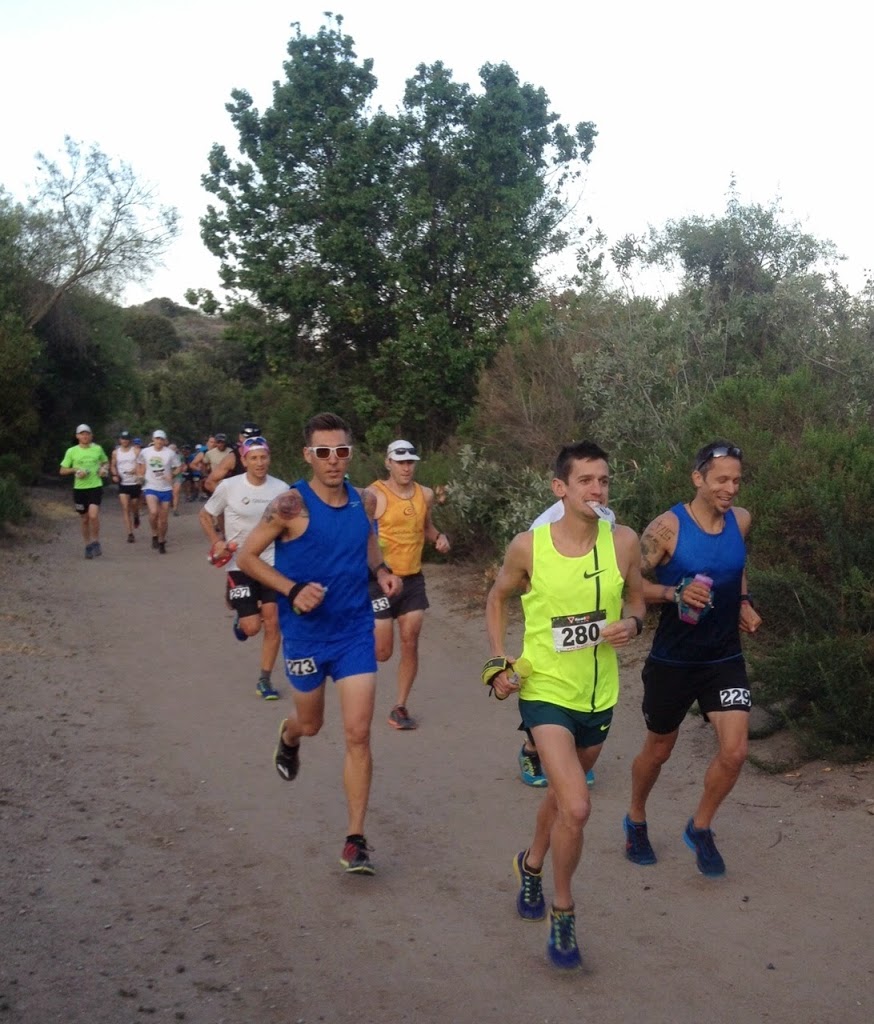 (photo: Billy)
The race started right at 6:30. There was a group of four or five that shot out of the start and I, along with another four or five, fell back a bit behind them. I knew a few of the dudes in that front pack and knew I wouldn't be hanging with them. I didn't know anyone in my little chase pack.
My plan for the race was to go out a little harder than I should and see how long I could hold on. I knew that at best this would result in a positive split and at worst could end in disaster, but I didn't have anything to lose and wanted to push myself.
The course is an out-and-back and essentially you go up, down, up, down, up, down and and then you turn around and do it in reverse. My Garmin came up with almost 5,400 feet of climbing which is pretty solid for a 50k.
I felt great for the first 12 miles – climbing well, descending fast (for me at least) and fueling right with regular sips from my handheld with Tailwind. I was sweating like a total pig (as you can see in these pictures). I sweat like that no matter the weather and still haven't figured out why. It's not a huge deal and I don't think it's a health "problem" but it does get pretty uncomfortable!
(photo: Ulysses Chan)
The next three miles – from the mile 12 aid station to the turnaround at mile 15 – were tough. It was getting a little hot and I'm sure I could have used a few more calories. Billy, Ethan and Sally were hanging out in this section taking photos, jumping and screaming. Seeing them gave me a little boost, even if I didn't show it! I got to the turn-around (15 miles) at exactly two hours, probably in around 7th or 8th place. Faster than I should have been running, but that was my plan, right?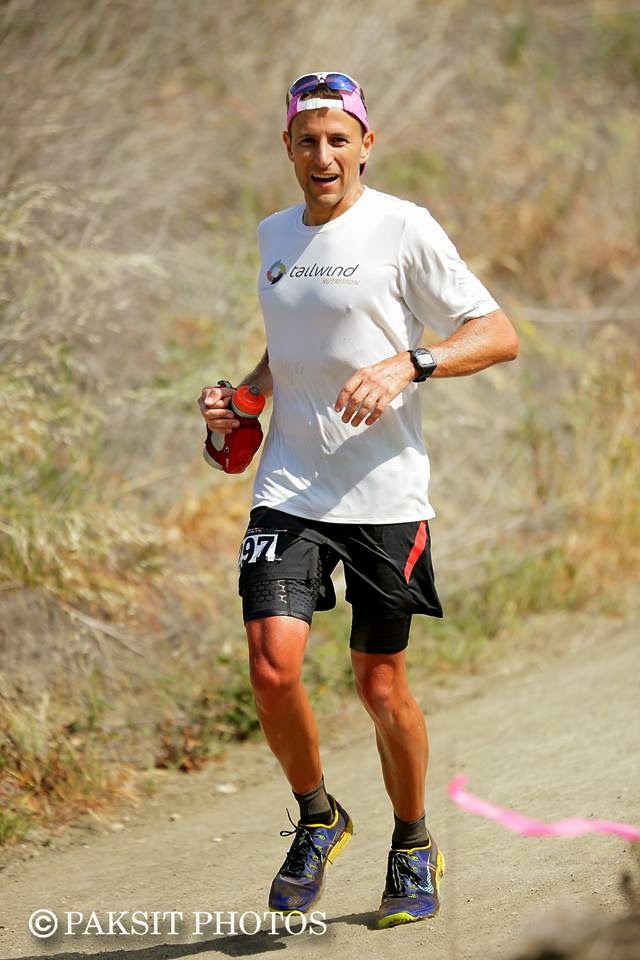 More Tailwind, some cold water and some watermelon at the turn-around helped me pick it up a bit and I felt better for miles 15-18. From miles 12-15 there were a few guys nipping at my heels and all three of them passed me while I was refueling at the turn-around aid station. We were going back-and-forth with each other for the rest of the race, but they looked stronger than I felt.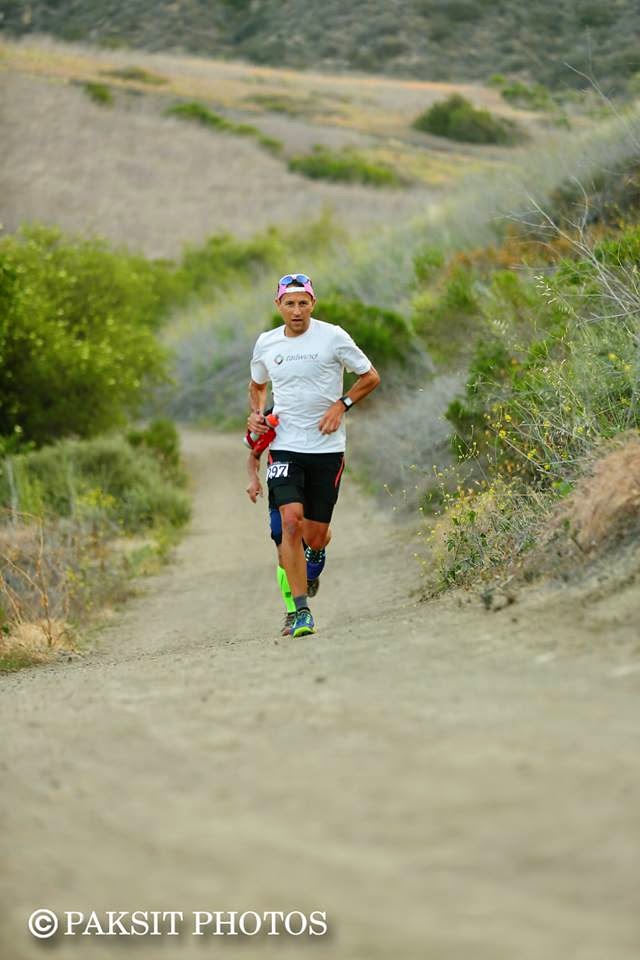 The last 10 miles of the race were not very fun. First, I just ran out of steam and my legs got really tired. I'm guessing it was a combination of going out too fast (which was the plan, remember), not being conditioned to running that hard for that long, not taking in enough calories and probably some cumulative exhaustion from the three big weeks I did right before race week. The climbs from 20-21 and 23-26 just about did me in and I wasn't doing any better on the descents in between.
Then, during the last three miles (which are all downhill), my hamstrings and calves decided to alternate cramping. The cramping was worse when I tried to run hard. It wasn't debilitating cramps like at
Bandit 50k
last year, but they were still a physical pain and a mental mind-f*ck. I never cramp during training runs and didn't cramp at all during Brazil. I think it has to do with fueling (not enough) and intensity (too much), both of which were part of my race at WIEM. I feel like I have a high tolerance for pain in everyday life, but I feel like I could be better at pushing through pain and keeping up intensity during races.
When I got to the halfway point at 2:00, I knew that I'd be positive splitting the race, so I was hoping for a sub-4:20 finish. But between miles 15-25, that was slipping away and by mile 25, I was just hoping I could hold on for sub-4:30! In the end, that's what I got.
4:28:38
to be exact.
11th overall
(out of 87 finishers). And I was very happy/relieved just to done.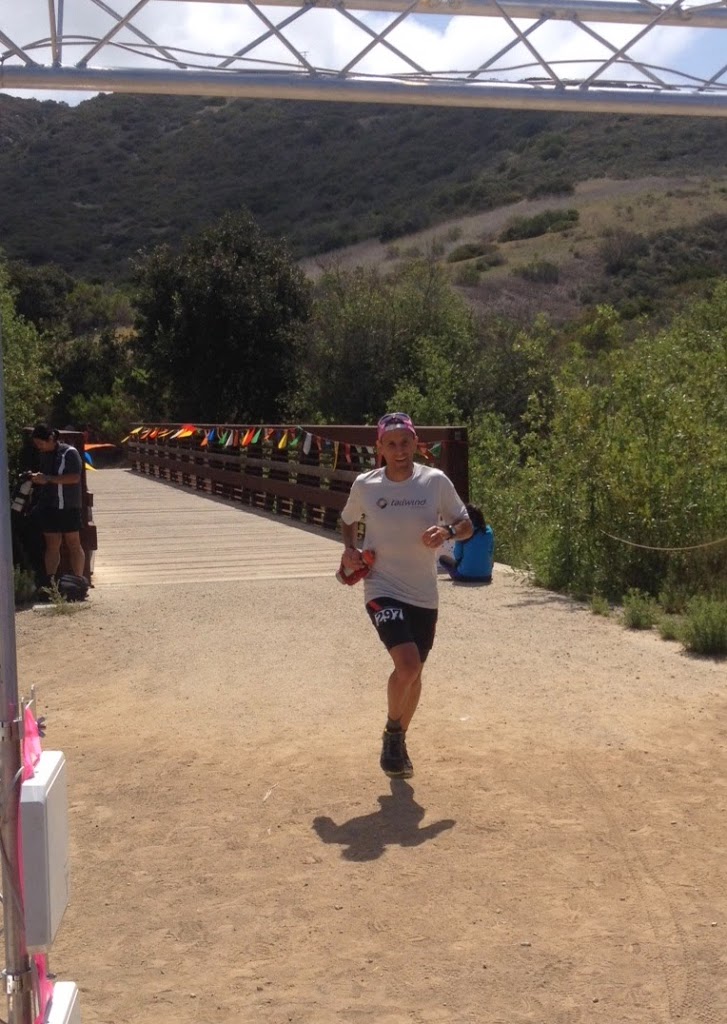 (photo: Billy)
While I would have liked to have gone faster (of course),
it was a big PR
(over 18 minutes) and it was a great way to mix up my training with a race. And, after an easy run on Sunday, I was able to get right back into training on Monday and have a strong first week of
my next three-week build block
.
Vargo won and set a course record, so I am really happy for him. It was fun to see Billy, Ethan and Sally out on the course goofing around and cheering.
Molly puts on a great race – lots of volunteers, great aid stations, perfectly marked course, great post-race food. The course is mostly fireroads with some single track sections. There are some short, steep climbs and descents, but most of the course should be "runnable" if your legs cooperate. Pretty much the whole course is exposed so on a hot day, the sun could be a killer.
Molly also offered big prize money ($1,500 for first, $1,000 for second and $500 for third for both men and women). As word gets out about that, I'm guessing it will become even more competitive up front. She puts the race on in the spring (early May) and fall (mid October). If you live in Southern California or want an excuse to travel for a 50k, it's a good one to add to the calendar.