Monthly Summary – February 2016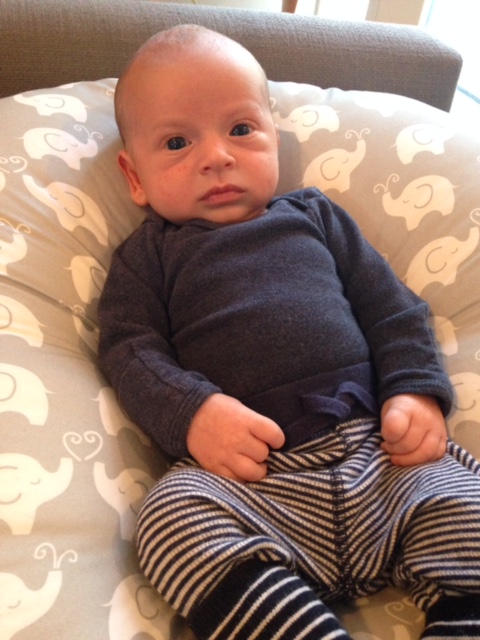 February was quite a month. There was a ton packed into those 29 days. And it all went by in a flash.
Of course, the biggest news was the birth of our son, Chase Mekhi. It's been a pretty crazy ride these last four weeks. Every time I think we might be getting into a little bit of a rhythm, I'm reminded that there's no such thing as a rhythm when dealing with a baby. Getting used to the chaos has been (and continues to be and will continue to be) an adjustment. But dammit he's awesome and we'll do anything at all for him.
The other memorable activity in February was the LA Marathon.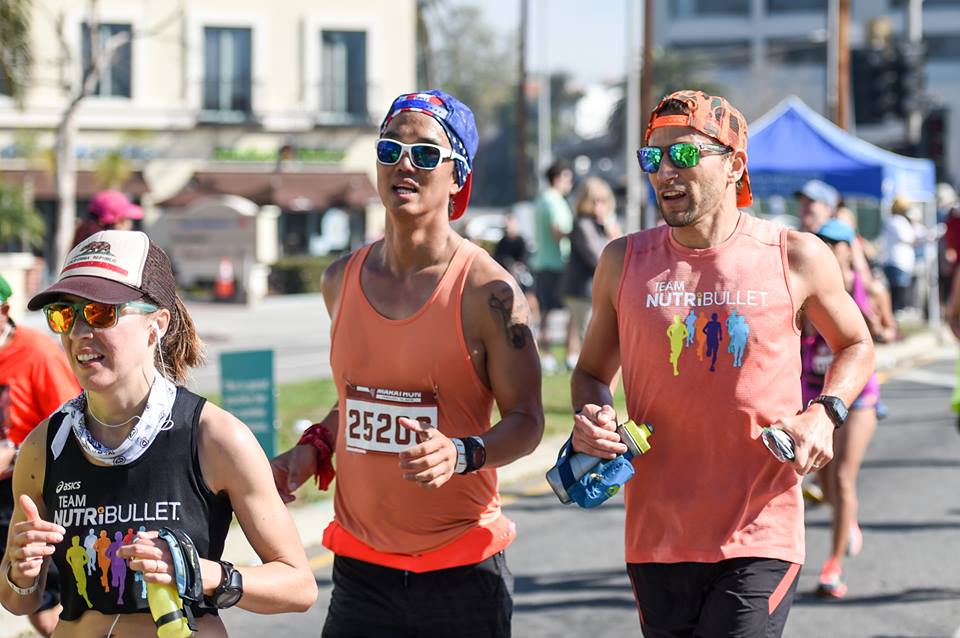 For 21 weeks, Team NutriBullet trained for the race and the team showed up in full force on raceday. Coaching the team was an awesome experience and being out there on race day was inspiring and so much fun. I'm really appreciative to NutriBullet and Coach Jimmy for the opportunity. (I "ran" the race without a bib or timing chip – I started at around mile 12, ran back to mile 9, then made my way to the finish with tons of stops and double-backs in between.)
The final change is that I started a new job today. After consulting out of my house for the last 6 months, starting a job and going to the office every day is going to be a pretty big shock to the system. I'm not going to sugarcoat it, it's going to be hard on me, and on Elizabeth and on Chase and on the dogs. I'm expecting March to take a toll on me physically and emotionally. On the other hand, I'm really excited about the opportunity – it's someplace I can grow with and learn a lot from, while at the same time adding a lot of value to the company.
For my own training in February, well, I did what I could. Other than the week of Chase's birth, which we mostly spent in the hospital, I was able to run fairly regularly. I swam a few times, but swimming takes so much more time than running and if running is going to take a backseat to the rest of life's responsibilities, swimming is in the way-back, like that old style rear-facing pop up seat in the 1980's Volvo station wagon. I had a few good runs but most of them felt like I was just going through the motions. The swims were mostly pretty out-of-sync too. Lack of sleep and disrupted rhythm will do that!
With all the change so far and all the uncertainty going forward this year, I'm hesitant to set any goals, but I'd like to commit to running at least 100 miles every month. That should be achievable – I did it this month despite taking 7 days completely off. March, with the new job, will be a solid challenge, but I'll run when I can and see what I can do.
Here's February by the numbers:
Swim: 8,688 meters
Cycling (outdoors): 0 miles
Run: 100.4 miles
Total Run Elevation Gain: 7,334 feet
Strength Training/Yoga: 2 sessions
Approximate monthly total training and racing time: 20.5 hours
Weight: 169 pounds (a bit heavy, but no shit given the way I've been eating and decrease in exercise!)