Whoo's in El Moro Spring 25k – Race Report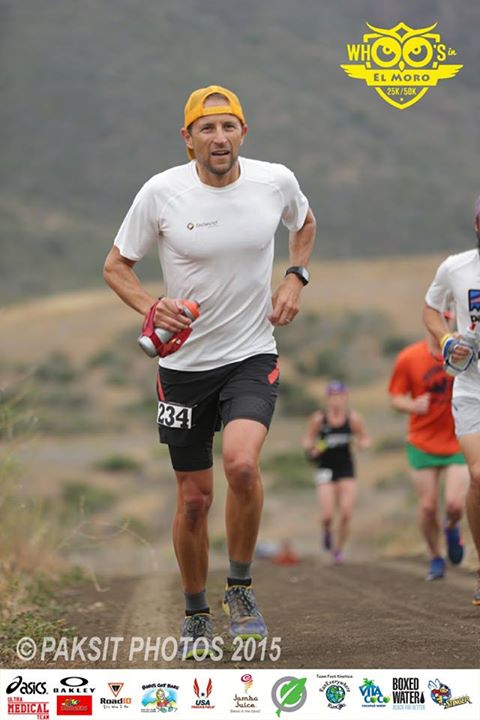 Race report-ish, actually.
Earlier this year, when I was still trying – and failing – to get back into running, I decided that I wouldn't do any races in 2015. My plan was to just get back into running and concentrate on running for fun. I'd run when I wanted and where I wanted, without much regard to distance or time or elevation gain or Strava CRs or PRs. And for the last couple months, I've pretty much done that (though avoiding tracking myself on Strava is probably the most difficult of those things). I've been feeling good and  enjoying getting back on the trails and doing group runs.
But then last weekend, Billy and Elan mentioned that they were both going to do the Whoo's in El Moro 50k trail race and Kristin signed up for the 25k. Also, Sally would be there volunteering. Molly (the RD), puts on a 50k and 25k race twice each year (May and October) and it's a fun time and there are always a bunch of local running friends who show up. I did the 50k last spring and went back for the fall race last year to hang out and spectate. I knew that I shouldn't (couldn't?) do the 50k, but 25k seemed mostly do-able.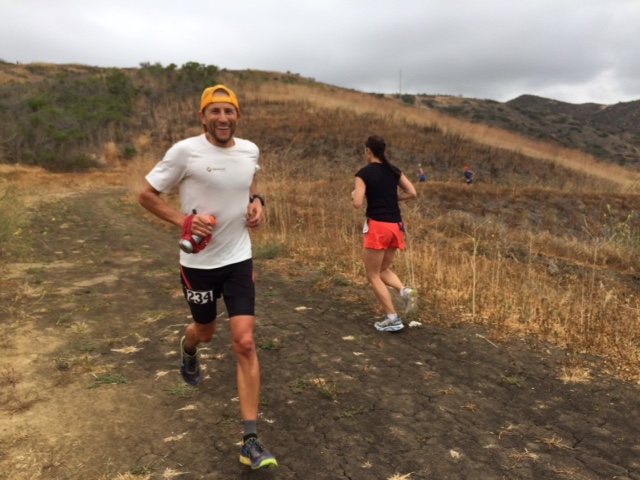 So I ran it on Saturday. I decided before the race that I had nothing to lose and would go out moderately hard ("hard" for me that is, though far off the leaders) and see how long I could hang on. I knew full-well that if I was really lucky, I'd last 10 miles and if things went really poorly, it would be more like 4 or 5 miles. It turns out that I "hung on" for about 8 miles before my legs stopped responding and I watched a bunch of runners who I'd been holding off behind me pass by never to be seen again.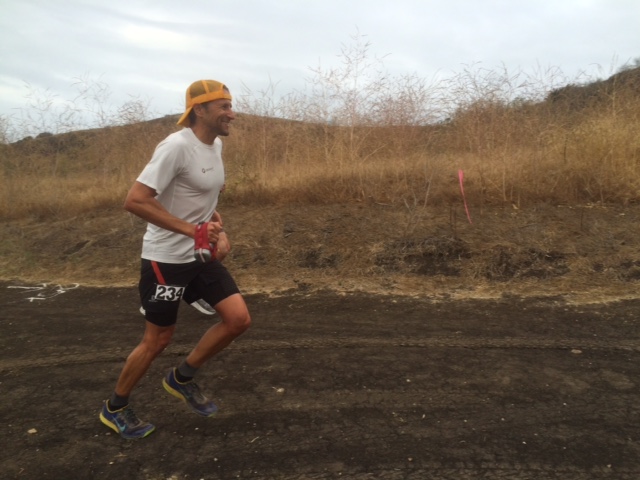 Eight good miles seems about right considering that my longest run since Badwater was the 9 miles Chamoun and I ran at Los Liones last week, and I definitely haven't been pushing very much on any runs. Race weather was pretty much perfect – comfortably cool and cloudy. And even though my 2:20:04 (20th overall) was a bit (8-10 minutes) slower than I'd hoped to run, I'm still happy with my effort and the result.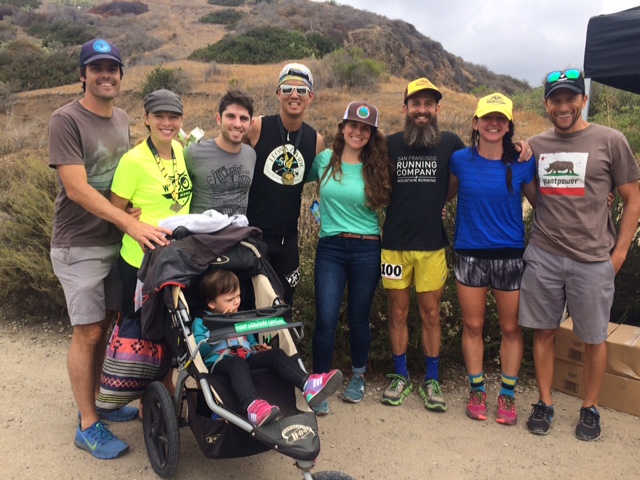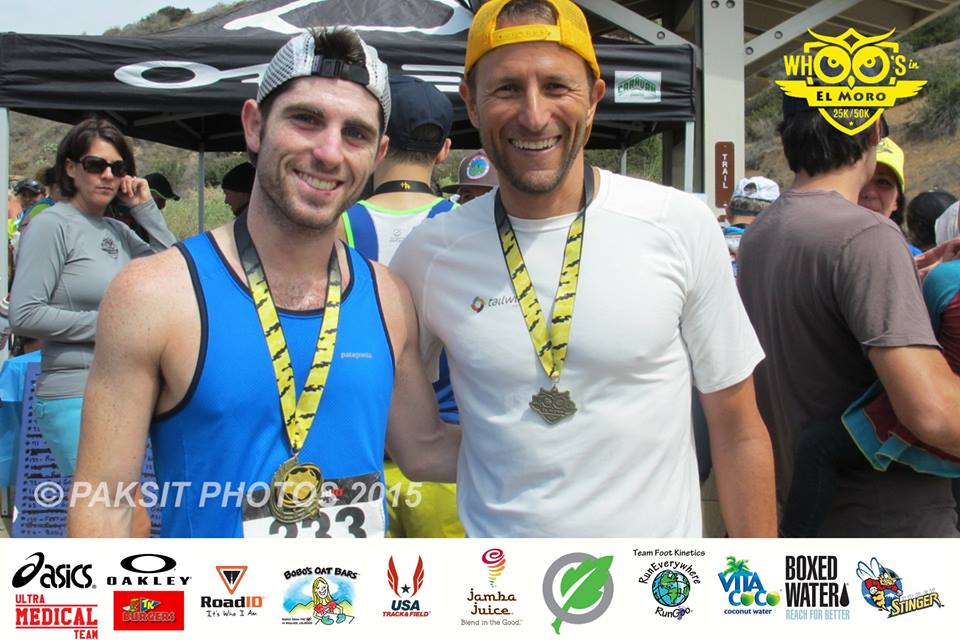 The best parts about the day were that I did get out and race, got to see a bunch of friends racing and spectating, had a fun time hanging out after the race and got to feel that special type of body soreness that comes after a race (but rarely after a training run). Molly always puts on a great race, the course is well-supported and marked and she has a nice post-race spread. The trails in El Moro State Park are pretty fun and you get some good views of the ocean from time to time.
I don't know if I'll race again this year, but if I do, it won't be until fall or winter. Next up is crewing and pacing Elan at San Diego 100 in early June, then doing the same for Billy at Western States in late June.
And that's my race report. Probably the shortest I've ever written.
(Photos by Paksit Photos/Ulysses Chan and Sally McRae)